Support to help you manage persistent pain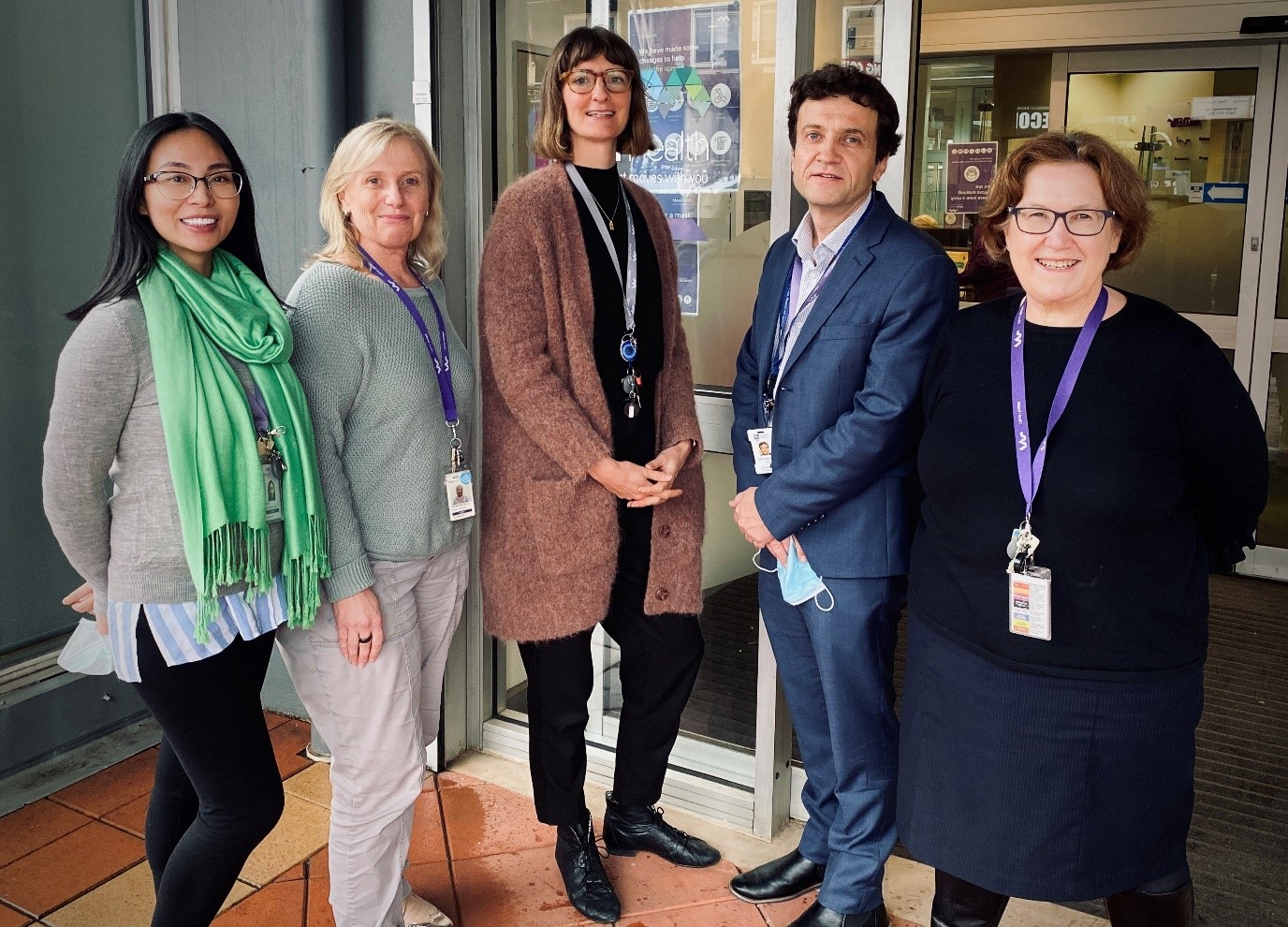 Chronic pain management support.
What is it?
The Chronic Pain Service provides evidence-based, multidisciplinary care to help you to self-manage and recover from pain. 
The program provides individual and group therapy sessions to support you to: 
Learn more about persistent pain
Learn pain management skills and strategies, and to apply them actively to your life
Improve your confidence in living your best life, despite pain
Build your knowledge
Click here to find helpful resources to manage your pain.
Who can use this service?
Anyone 18 years and over experiencing chronic/persistent pain for longer than 3 months who live in the Hume, Darebin, Moreland, Yarra, Melbourne, Mooney Valley, or Macedon Ranges local government areas.
Sometimes there are other services that might meet your needs better.  If this is the case, we would discuss this with you. 
Cost
It's free.
Merri Health's pain team approach
We are a group of highly specialised pain clinicians dedicated to providing interdisciplinary, evidence-based, holistic and person-centred care.
Our service uses a variety of treatment modalities including pain medication and medical management, cognitive functional therapy, a range of psychological approaches, lifestyle coaching, exercise, and mindfulness amongst others, to give you the best possible tools for your pain care journey.
 Watch this 2 min video to learn what evidence-based care will look like from Merri's pain service: Understanding pain: Brainman Chooses
What does the chronic pain service provide?
Individual appointments as required with:
Senior pain physiotherapist
Pain psychologist
Care coordinators
Pain consultant doctor
Referral to other Merri Health professionals or groups such as: dietitian, aquatic or exercise groups (fees may apply).
Available group sessions:
Our groups allow maximal flexibility to meet varying needs of our clients. This includes being offered online or face to face.
Two-hour introductory 'Understanding Pain' education session
What can I expect?
To take an active, lead role in your pain recovery.
Passive treatments such as hands-on therapy may provide temporary relief, but evidence shows that an active, skills- and movement-based approach has more success in the long term.
An individually tailored journey through our service to best address your physical, mental, emotional and social needs. You will learn about pain, and pain management skills and strategies, and be coached in how to apply them actively to your life
Completion of entry and exit clinical questionnaires.
Do I need a referral?
Yes. You will need a referral from your GP. Your doctor can send the referral directly to our Service Access team, who will then contact you to discuss the service.
Our service access team can be contacted on 1300 637 744 if you have any questions about referrals to this service.
Location
Sessions may be held onsite, via phone or video conference
Onsite sessions are held at
Wurundjeri Woi Wurrung | Glenlyon Road Brunswick
Wurundjeri Woi Wurrung | Bell Street Coburg
Make a booking
Call 1300 637 744 or email service.access@merrihealth.org.au
---
View the brochure in different languages below:
---
This service is supported by the North Western Melbourne Primary Health Network (NWMPHN).