Cardiac and respiratory support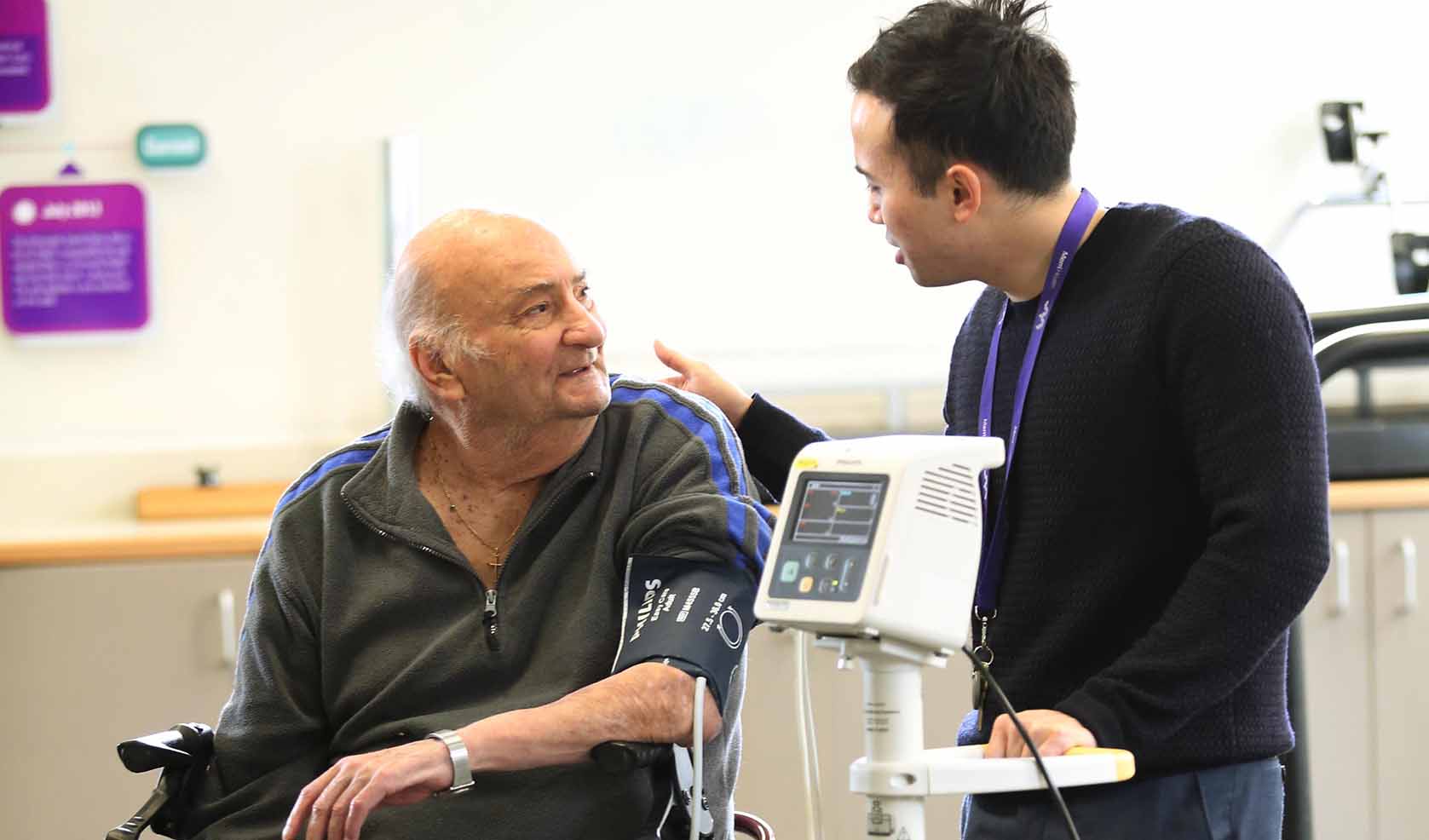 Help for at-risk clients to manage their complex conditions.
What is it?
This is a service for people with chronic and complex medical conditions who regularly go to hospital because of their health
A chronic health condition is a health problem that is ongoing and affecting your life. It may include diabetes or diabetic foot conditions, heart failure or respiratory disease.
We help you by providing treatment to improve your health, teaching you how to manage your condition and assisting with the support you need. Specialist doctors, nurses, physiotherapists, pharmacists, and care coordinators work with you to meet your health needs.
We provide services in your own home and at Merri's community centres.  
Who can use this service?
You are eligible for this service if:
You have had a recent admission to hospital which was not planned
Have a high risk of going to hospital due to your condition
Have a diagnosed chronic condition like heart failure or lung disease
Live in the city of Melbourne, Moonee Valley or Merri-Bek
Cost
It's free
Do I need a referral?
Yes. Your local GP can refer you by calling the Direct Access Unit at the Royal Melbourne Hospital on (03) 8387 2333.
This service is provided by Merri Health with the Royal Melbourne Hospital.
---
More information
Where can I get more information about this service?
Call The Royal Melbourne Hospital on (03) 9342 4530 and talk to the HARP liaison team. They can help you with information about the service.
Download the Royal Melbourne Hospital's HARP Complex Care information for clients.
---
HARP Complex Care is a partnership between:
Merri Health
The Royal Melbourne Hospital
cohealth
Bolton Clarke 
This service is funded by the Victorian Government.