Young carers are not alone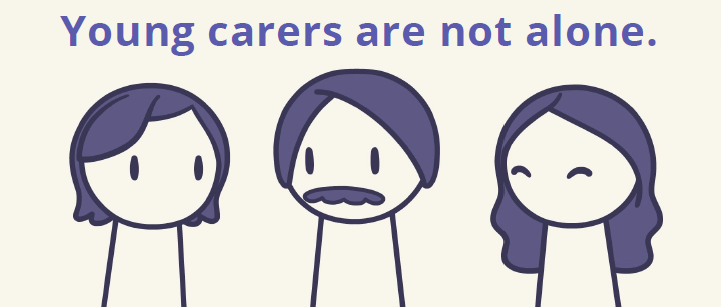 Published Dec 01 2021
Are you under 25 years of age and support a family member or friend with disability, mental illness, addiction, age or health issues? Does it make it hard to work, study or find time for friends?
You are not alone.
Three young carers, together with our Carer Gateway team, have developed an animated video titled 'Young Carers are not alone" to raise awareness of young carers and the support available to them.
This video provides insight into what it means to be a carer while promoting the free Carer Gateway service, which provides counselling, respite, financial support and more to carers.
One in ten people under the age of 25 is a young carer. However, many don't realise they are in a caring role.
Extra caring responsibilities at a young age can impact education outcomes, employment, mental health and other areas of life, leading some young carers to feel isolated and alone.
This video aims to help raise awareness of the challenges young carers face and ensure they receive the support they need, along with highlighting that peer support, a form of support that utilises people using their own experiences to help each other, can be very powerful.
Three young carers across Victoria, Robert, Taylah and Zachary, shared their stories and advice on being a young carer to Carer Gateway, providing content for the video.
The video was launched at our Caring for Young Carers webinar during Carers Week in October 2021, an event where young carers came together to find out more about who young carers are, what issues they face and what support is available to them through Carer Gateway.
The animation was promoted on Youtube in October and has since received over 21,000 views. The video has also reached more than 8,000 users under the age of 34 on Facebook and has had 7,000 views on LinkedIn.
A community service announcement developed from the animation voiceover has been played over 16,000 times on Spotify, to people aged 25 and under.
For more information, visit www.carergateway.gov.au or phone 1800 422 737