Celebrating LGBTIQA+ pride and health at Midsumma 2022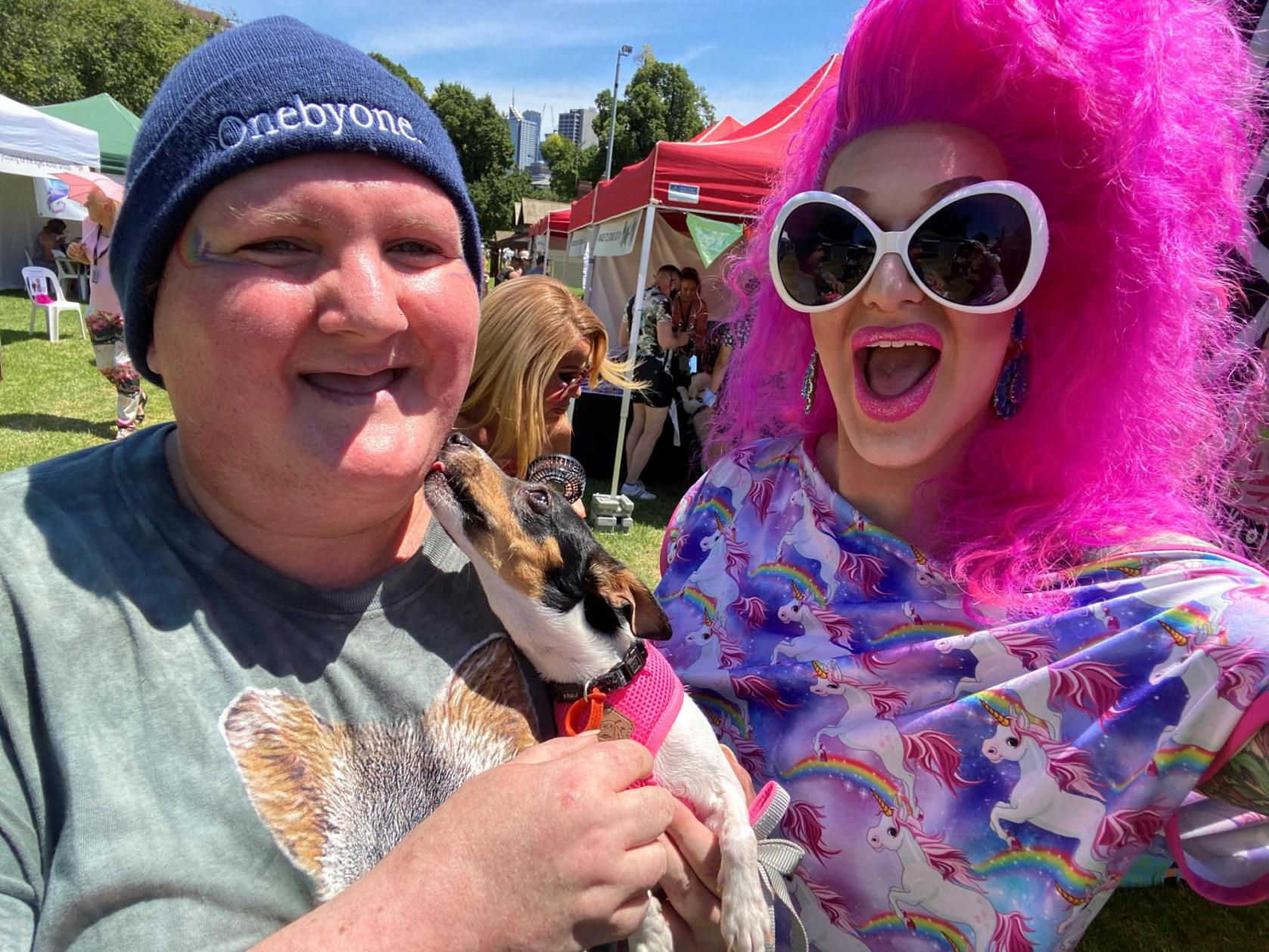 Published Jan 31 2022
On 23 January, Merri Health and Carer Gateway joined hundreds of other community organisations and businesses that support LGBTIQA+ communities, to take part in the Midsumma Carnival.
The Midsumma Carnival is a day of celebration for the LGBTIQA+ community and allys to come together and enjoy great food, live entertainment, shows and stalls.
The day is a chance for Merri Health to directly engage with the community to chat about the services we provide and initiatives we lead in the name of LGBTIQA+ health.
Merri recognises that people who identify LGBTIQA+ experience poorer mental health and higher rates of suicide than the broader community. They are also at higher risk of some health conditions and may not access support or services due to fear of discrimination (LGBTIQ+ Health Australia, 2021).
That's why Merri Health works to create safe and inclusive spaces and health services for all. 
Alison Black, Merri Health volunteer and LGBTIQA+ committee member said,
"This was my first Midsumma I have ever attended. I was so amazed to see how free and relaxed the entire atmosphere was. I am so used to being the odd one out or the one who stands out amount others, but I felt completely safe and happy and I had the greatest time. I had such a great time seeing everyone so happy and in their element no matter if you were a stallholder, a police officer, a dog or puppy, an attendee or news reporter. I loved attending to help Merri Health because I was able to just be me and that's what I felt Midsumma was all about."
This year, carnival-goers were treated to face painting by Little Party Faces and massages by Blys. Check out some of the happy snaps!
You can catch our interview with Australia's first LGBTQI+ community radio station JOY 94.9 here: Merri Health live on JOY 94.9 at Midsumma Festival - YouTube