Carer Gateway partners celebrating Carers Week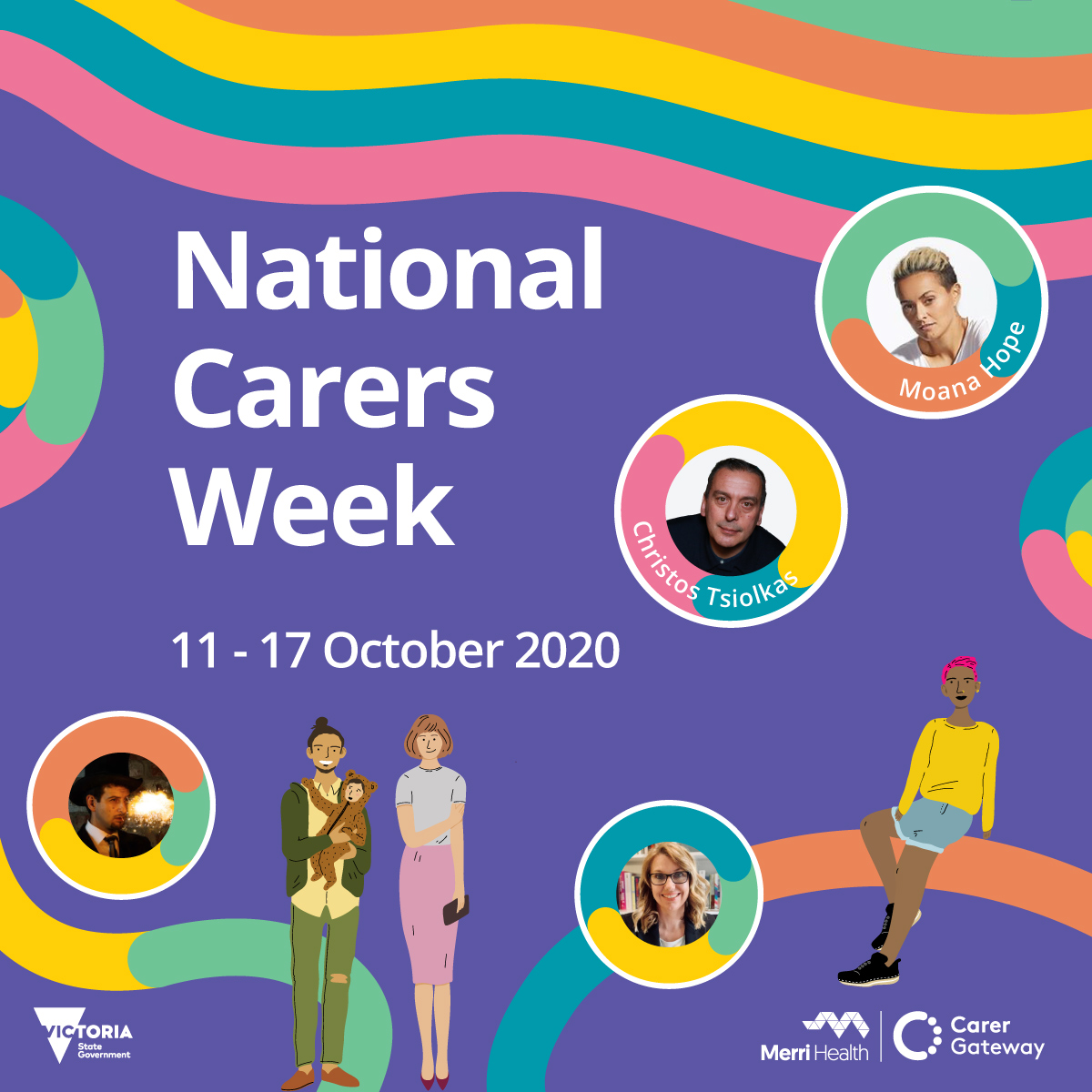 Published Oct 02 2020
Carer Gateway partners across Victoria celebrating Carers Week.
Download the Carer Gateway: Consortia Carers Week Calendar
National Carers Week is fast approaching. Across Victoria, Carer Gateway is preparing a wide range of activities to entertain and inform the more than 730,000 carers who provide unpaid care to family, friends and acquaintances.
From 11 – 17 October, Carer Gateway service providers within Victoria will offer free events and activities for carers supporting family, friends and community members with disability, health issues, alcohol or other drug dependencies, mental health conditions, or those who are frail aged.
Carers can look forward to:
In Conversation with Moana Hope – a fun and informal chat with AFLW and Australian Survivor star Mo, about providing full-time care for her sister Vinny.
In Conversation with Christos Tsiolkas - bestselling author of The Slap and Barracuda, Christos will explore writing, caring and other themes.
Simon Kennedy - World-Class stand-up delivering a private comedic performance
Mindfulness Workshop – Lifecoach Marion Miller introduces techniques to reduce stress, anxiety and depression
Tai Chi, trivia, Zumba, live music, cooking, writing and much more
In one week, more than 25 events will be brought to carers screens, free of charge, both day and night.
Carer Gateway State Manager Vicki Down acknowledges the drain many carers have been feeling during COVID-19, and hopes the variety of subject material and activities will briefly lift some of the pressures associated with lockdown.
"There are a number of social events on offer." She said. "Trivia, carer mingling, lunches with food provided, cooking classes, just to name a few. So it's not all about sitting passively and watching a screen – some activities need you to get off the chair or get involved in what's going on. The Carer Gateway partners have got some great events happening, and we're happy to be working together to share them."
For a full calendar of events, visit https://bit.ly/carergatewaycarersweek
Carers Week is an initiative of Carers Australia See https://carersweek.com.au/ for more.