Exercise physiology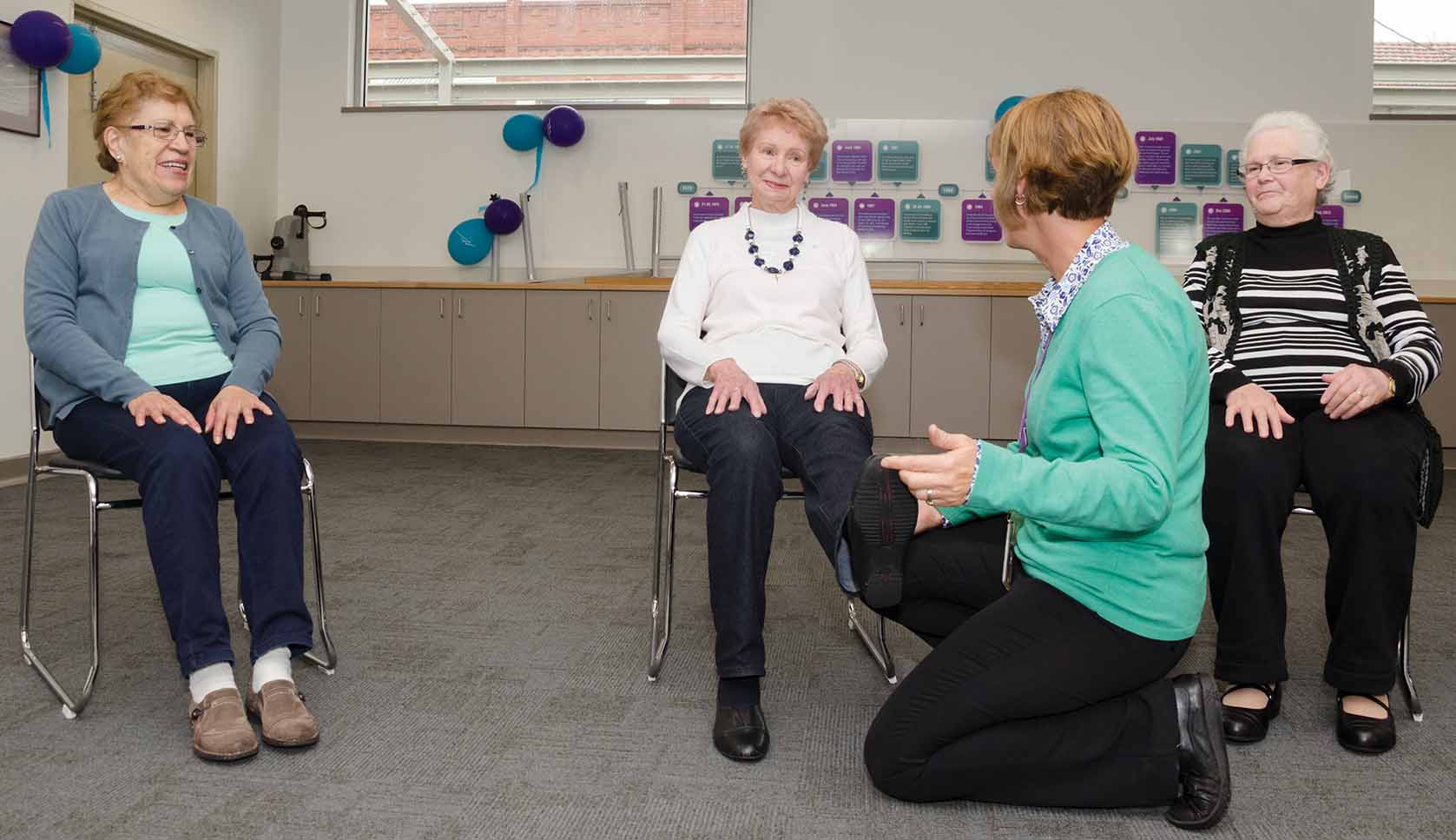 What is it?
Exercise assessment, prescription and health education to help with daily living, disease management, general health and integration into the community.
Who can use this service?
Anyone.
Cost
There is a small fee for some of our services. Some of our services are free.
Do I need a referral?
Under 64 years
No, you do not need a referral to access this service.
65 years and over
Yes. You will need a referral from My Aged Care who will carry out an assessment.
A doctor or health professional can refer you to My Aged Care. See 'Make a booking'.
Location
Make a booking
64 and under
Call 1300 637 744 (MERRI H).
65 and over (50 years and over for Aboriginal and Torres Strait Islander people)
Call My Aged Care on 1800 200 422. Tell them you want Merri Health as your preferred provider.
Your doctor or health professional can also complete this online form.
---
More information
My parents are too old and frail to exercise. What exercises will they be doing?
All exercise programs are specially designed for each client to help with strength and mobility
If my parents start exercising I think that they will hurt themselves. Isn't it better to be safe and not exercise?
No, the exercise physiologist will create an exercise program that is safe and appropriate
I use a wheelchair to get around. Can an exercise physiologist still help me keep active?
Yes, there are exercises you can do in your chair to work on your strength and fitness
I think that my family member would benefit from this service. Can I call Merri Health on their behalf?
Yes, you can contact our team on their behalf.
This service is funded by the Victorian Government