Walking groups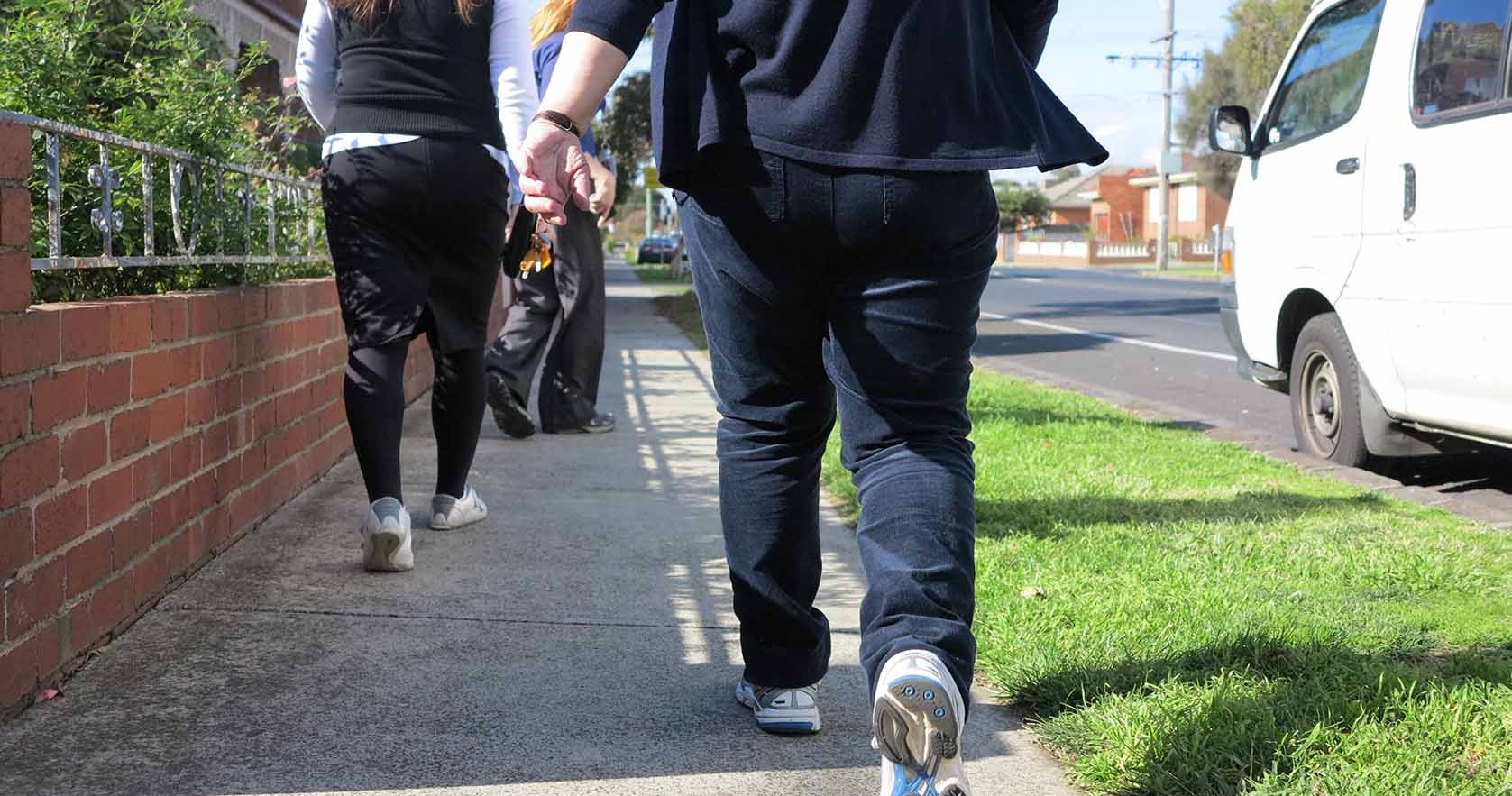 Free walking groups. Meet friends and keep fit.
What is it?
Peer-led walking groups for all abilities and interests including pram walkers, fast walkers, slow walkers, over 50s and general interest.
The groups are registered with Heart Foundation Walking and meet and walk in and around the Moreland area.
Who can use this service?
Anyone.
Cost
It's free.

Do I need a referral?
No referral is needed to join a walking group.
Location
Various locations around Moreland.
Join the group
Go to the Heart Foundation Walking to find the groups that meet at Merri Health.