General dental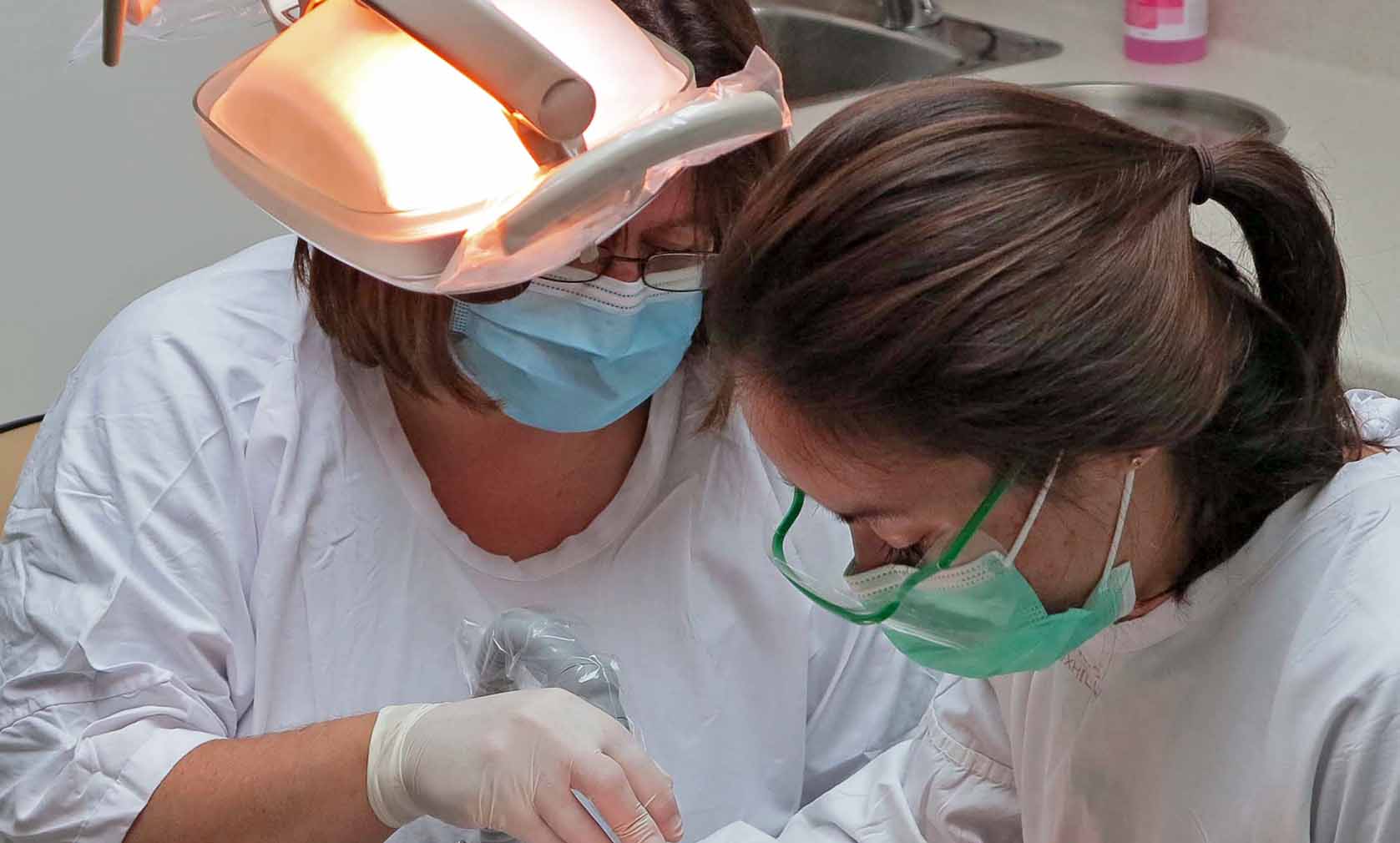 COVID-19: general dental care is currently on hold to ensure safety and wellbeing for all. Click here for updates.
---
Dental care, treatment and information to keep your teeth healthy for life.
What is it?
We can help with:
General dental care
Dental treatment for pain relief
Education and information to maintain good oral health
False teeth
Referral to the specialist services at the Royal Dental Hospital
Who can access this service?
Adults aged 18 years and over, who have a health care card, a pensioner concession card or is a dependent of a concession card holder. Check wait times for adults below.
All refugees and asylum seekers
We also offer priority access for some people. Find out more below.
Cost
There is a small cost. Check our fees here.
Do I need a referral?
No. You can access the dental service without a referral.
Location
Make a booking
From Monday 17 August, emergency dental appointments can only be made phone. Walk-in appointments are not currently available due to COVID safety.
Call our dental team on 1300 637 744 (MERRI H).
---
More information
Teeth for Life!
Do you have diabetes? Are you concerned about your diabetes affecting your oral health?
We have a new service that will assess your diabetes and oral health to provide you with ways to help manage your condition and dental health.
Nicholas' story
Wait times
There is a waiting time for adults, however for any dental emergencies, adults are able to call and access our service to provide emergency treatment to relieve pain.
Priority access
If you are eligible for public dental services, you may also be eligible for priority access.
We offer priority access to dental to:
Aboriginal and Torres Strait Islanders
Homeless people and people at risk of homelessness
Pregnant women
Refugees and asylum seekers
Registered clients of mental health and disability services, supported by a letter of recommendation from their case manager or staff of special developmental school
People missing their front teeth
People living in a Supported Residential Service
If you are eligible for priority access, you will be offered the next available appointment for general care and will not be placed on the general waiting list
If you meet any of the above criteria, tell the receptionist when you call us to make an appointment.
What are people saying about our service?
"I had my 6 year old's tooth filled by the dentist at Merri Health and they were quick and professional!"

"Once again the dental staff at the Merri Health provided value, added quality service and all the staff gave respect and courtesy throughout my visit."
This service is funded by Dental Health Services Victoria.