Victorian Health Minister celebrates Merri Health's new state-of-the-art equipment improving community health outcomes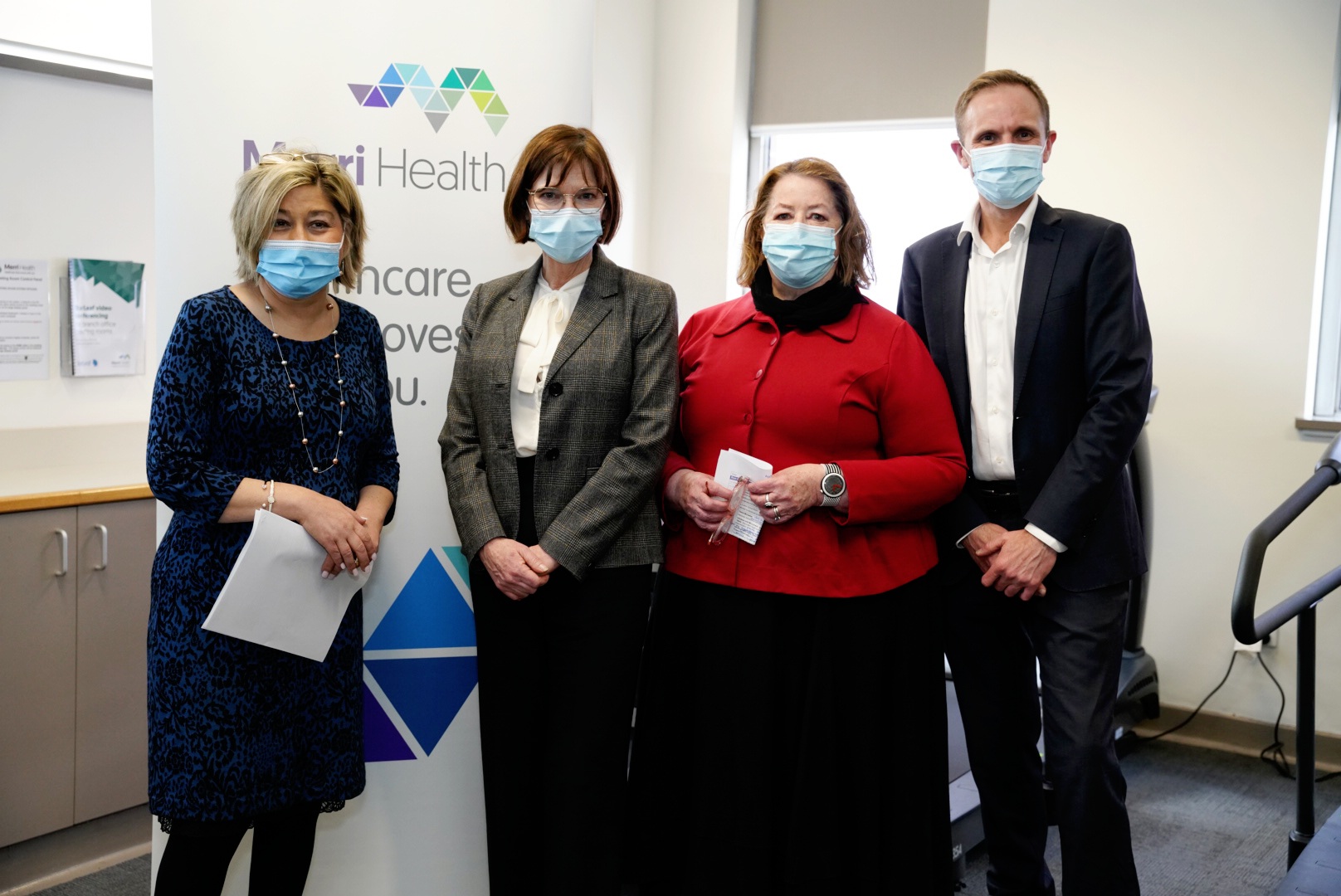 Published Jul 28 2022
Merri Health welcomed Victorian Health Minister The Hon. Mary-Anne Thomas MP to view innovative new equipment improving local health care on Wednesday 27 July, following a grant from the Metropolitan Health Infrastructure Fund (MHIF).
New and enhanced audiology, podiatry, rehabilitation and dental equipment, along with refurbished treatment spaces are delivering better-quality health care and service access to the community.
Merri Health CEO Tassia Michaleas and Board Chair Julie McCormack joined Minister Thomas at our Coburg site to showcase the upgrades and health benefits.
Clients and clinical staff also shared their first-hand experiences of the upgrades, which include:  
Improved child hearing assessments with a refurbished audiology testing booth and specialised audiology testing equipment
Two podiatry clinics with upgraded client treatment and clinician chairs, examination lights and equipment, providing additional assessment and treatment options
New physiotherapy and consulting room treatment beds, equipment and x-ray viewers
New technology and rehabilitation equipment including exercise bikes, treadmills and patient chairs, improving comfort and rehabilitation access for groups and individuals
Tassia Michaleas said, "These enhancements made possible through Victorian Government MHIF funding are improving access to best practice services, quality client experiences and positive health outcomes for our community, including children, older adults and people with complex health conditions like diabetes, osteoarthritis and chronic pain. 
New technology improving service access at Merri Health is also enabling more people with chronic and complex medical conditions to be treated in the community, reducing the burden on hospitals."
Merri Health sites at Bell Street Coburg, Brunswick, Glenroy and Fawkner have been upgraded with advanced equipment and refurbished spaces through $661k received in MIHIF funding.
Read more about the improvements here: Merri Health | $661k boost delivers new equipment, spaces and service access at Merri sites.