The Supported Residential Services (SAVVI) team have introduced a new Zoom activity, "African drumming"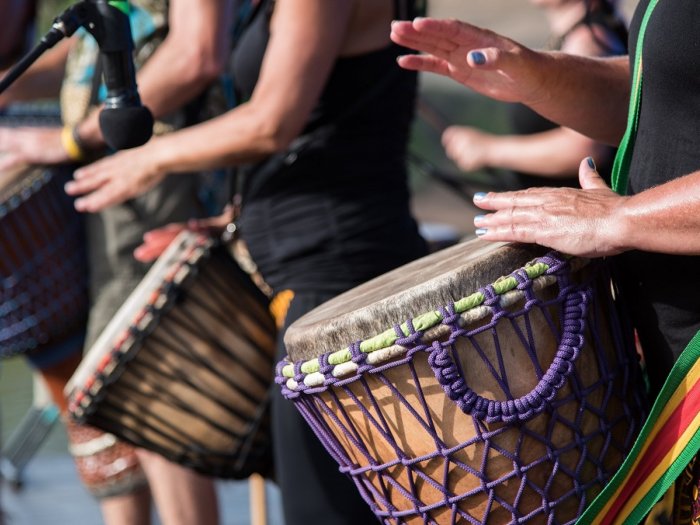 Published Oct 05 2021
Continuous lockdowns and uncertainty from COVID-19 has no barrier to our service delivery. We've used our creativity to ensure we can continue to support existing residents and engage new people coming in.
The Supported Residential Services (SAVVI) team have introduced a new Zoom activity, "African drumming". They are hoping to lead a performance for Mental Health Week in October (either live or virtual). This activity has been a real hit with the residents and the team received this text from a manger during our first session:
They have also put together welcome packs for new residents. These packs include bits and pieces that can be handy right after a move into a residence: information booklet about the facility, names and photos of all staff and the SAVVI team, house ground rules and timetables for in-house, community amenities and visiting services. The pack also contains toiletry items, magazines and snacks.
To ensure the team can maintain excellent service to their customers, they have an agreement with each proprietor to alert them as soon as they have a new resident moving into their lodge. The aim of this agreement is for the team to engage with residents sooner and offer our services after they move in.