The final edition of The Fawkner Times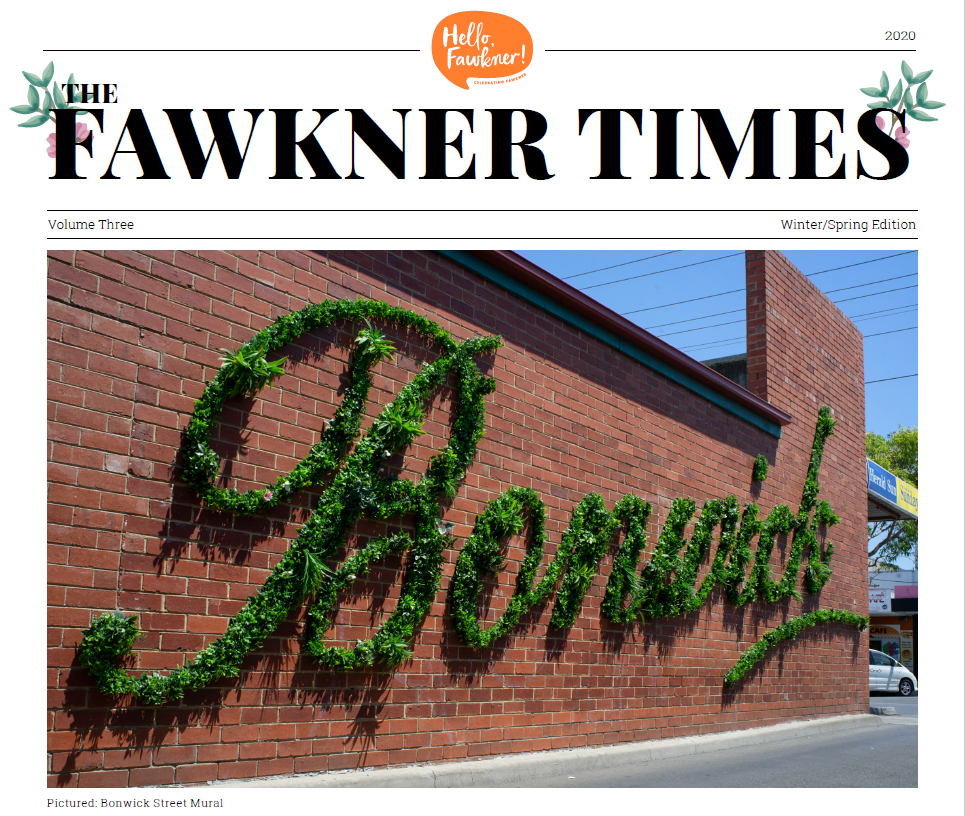 Published Aug 25 2020
Hello, Fawkner! is a three year initiative ending in 2021 that is dedicated to celebrating the people and culture of Fawkner. By doing so, the team have developed three editions of a community newspaper, The Fawkner Times, which allows people to share their stories and bring the community closer together.
The third and final edition of the newspaper was distributed directly to 3000 Fawkner residents in August 2020, and can also be viewed here.
Community members are encouraged to contact hellofawkner@merrihealth.org.au us if they are interested to take over the production of the newspaper.