Thanks for caring! Celebrating Aged Care Employee Day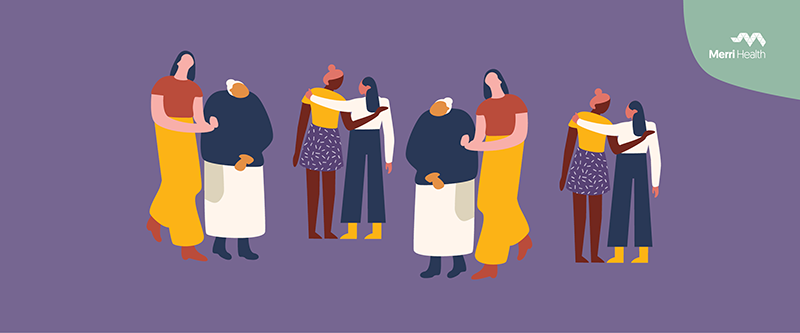 Published Aug 06 2020
Friday, 7 August is Aged Care Employee Day.
An initiative of Leading Age Services Australia, the day celebrates and acknowledges the work of more than 360,000 aged care staff around Australia.
At Merri, we have approximately 115 staff supporting our older community. This includes nurses, care workers, allied health staff, kitchen staff, drivers and many more! There's also our back-of-house staff that support our aged team and consumers with reception, processes and systems.
Whether you're on the front line or back-of-house, thank you for all your support!
How we're celebrating
With COVID, we've gone digital! A virtual morning tea is being held tomorrow for Merri Health aged care and support staff, hosted by our CEO Tassia. 
We've also gifted the team virtually with an Uber Eats voucher, to order food and a hot drink for our morning tea, while also supporting a local cafe. 
How are we helping older people?
Below is an insight into what our clients are saying and how our teams' support makes a difference. 
Say thanks
If you know someone who works in aged care, let them know how much you appreciate them. You can also share it on social media – if you do, don't forget to include #ThanksforCaring