Celebrating Aged Care Employee Day #Thanksforcaring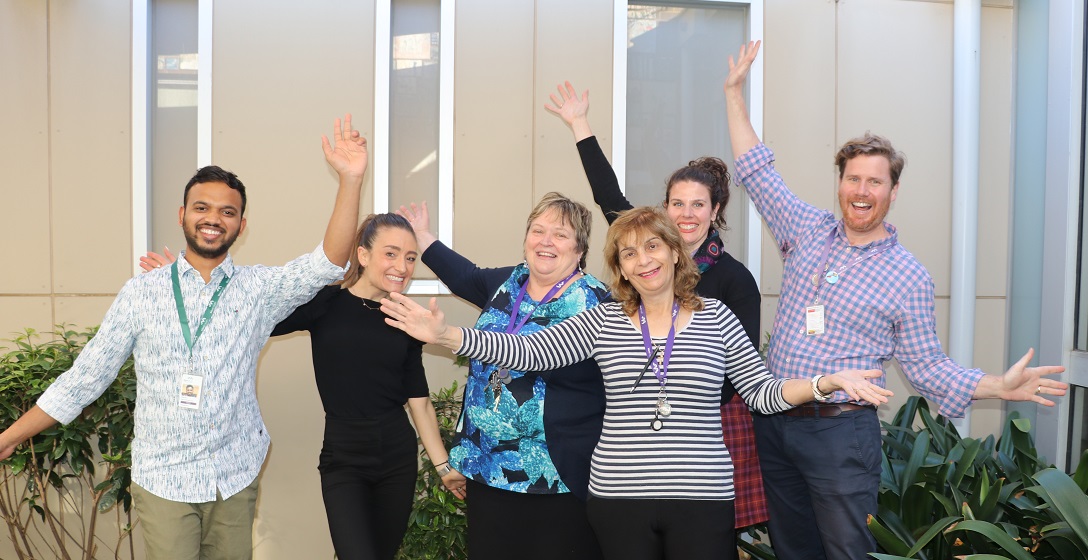 Published Aug 07 2023
Today we recognise and celebrate the incredible dedication, skill and compassion of our Aged Care Team and aged care staff everywhere! 
Aged Care Employee Day, 7 August, puts these everyday heroes in the spotlight nationally to highlight the many vital roles of those involved in the aged care journey.
Merri Health's 100+ dedicated aged care team includes nurses, physiotherapists, podiatrists, counsellors, care managers, dementia support workers, service coordinators, project staff, support workers, drivers and more, who empower older adults to live independently at home with choice and control.
Shadi Hanna, Merri Health Aged & Primary Care Manager said, "Across Merri Health's many aged care programs and services our staff provide invaluable support and quality care to senior people in our community that improves their wellbeing and independence. We are very grateful for their dedication and professionalism."
There are 360,000 aged care staff around Australia, including lifestyle officers, allied health, hospitality teams, cleaners, volunteers and more. 
To celebrate this year's theme #ThanksForCaring, Merri aged care staff will take time out to enjoy a special afternoon tea.
Merri is encouraging people to show their appreciation for aged care workers. Post a video on social media using the theme and hashtag #ThanksForCaring
Thank you for making a difference every single day and going above and beyond to provide the best care and support for older members of our community. 
Find out more at www.agedcareday.com.au