Tell us what you think with our new feedback function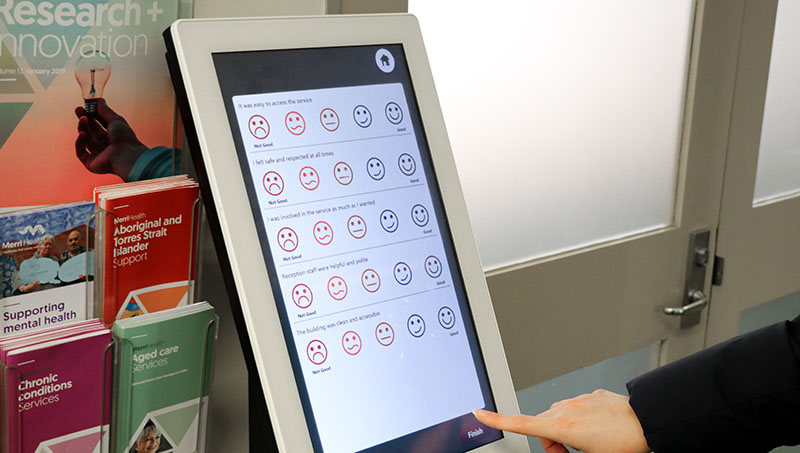 Published Aug 27 2019
Visitors will now have the ability to provide real-time feedback when attending select Merri Health sites. 
As of Wednesday, 28 August, visitors will be able to use a free text option on existing feedback kiosks. While the kiosks launched in May 2019, the free text option has just been made available to allow visitors to share more information.
Merri Health's quality and customer experience manager Philip Pharonides said that in the first 10 weeks, data showed that 93.89% of clients rated their experience positive, with a score of 100%. 
"While we've been able to track what is and isn't working based on feedback, visitors haven't been able to tell us why. Now we'll be able to learn more about their experience and improve how we do things," said Philip.
Kiosks are currently available at three sites: 93 Bell St and 21 Victoria St Coburg, and 11 Glenlyon Rd Brunswick.
For other ways to provide feedback, visit our feedback and complaints page.