Take to the streets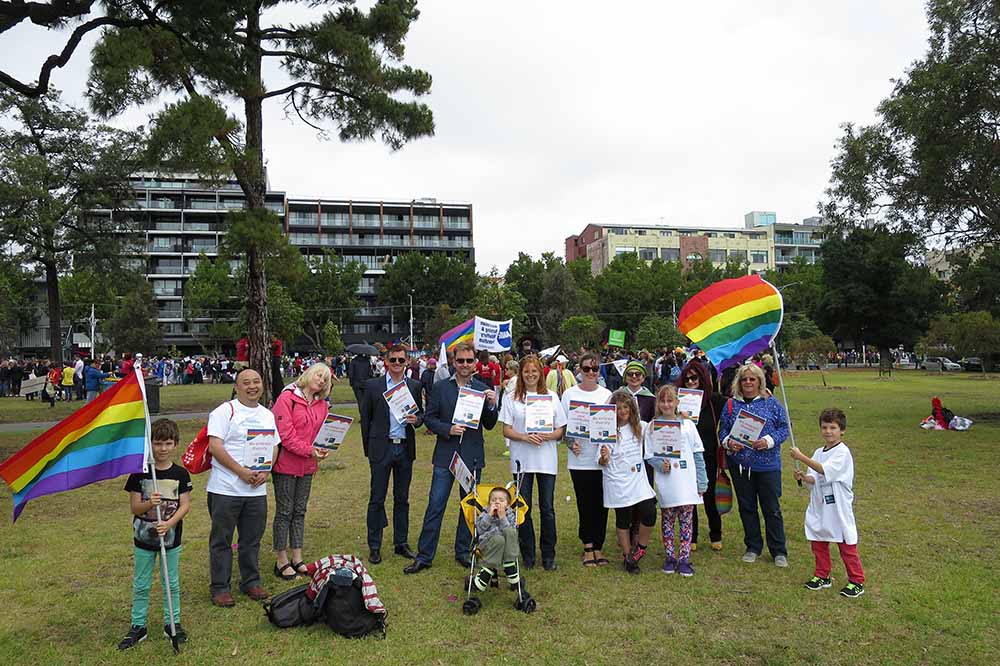 Published Jan 19 2017
Next Sunday, 29 January, we'll be marching in support and celebration of Victoria's diverse queer communities at the Midsumma Pride March.
The annual Pride March recognises and celebrates Victoria's GLBTIQ community, while remembering the road we have already travelled on this journey to equality. With its origins in the spontaneous demonstrations of Stonewall in 1969 the US, the Pride March is a spectacular act of solidarity in a world where many go without rights, dignity and visibility.  On Sunday, Midsumma Pride March will celebrate its 22nd anniversary!
Whether you're queer or not; join the fanfare by foot or by wheel, with workmates or with family, with friends or with lovers as we show our support for Victoria's queer community.
We hope to see you there! We'll have a huge Merri banner along with t-shirts to help you spot us in the crowd.