SURPRISE! It's Magda Szubanski!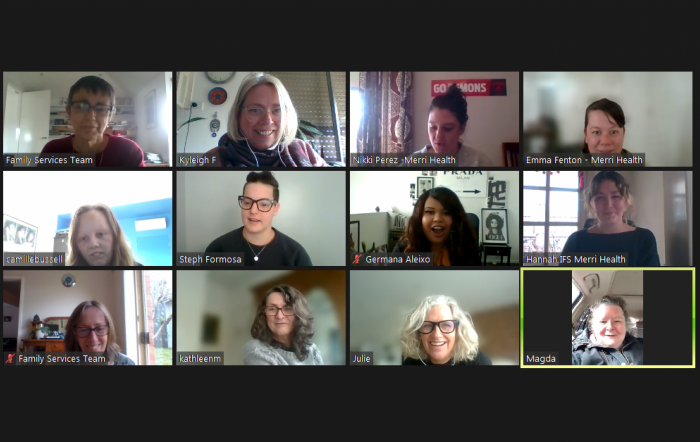 Published Nov 23 2021
In September, the Integrated Family Services (IFS) team had a very special virtual guest, Magda Szubanski, who joined in on a Zoom chat with the team.
Many of you will be aware of Magda's work in the community including using her platform to have discussions on complex social topics.
Magda is a well-liked Australian comedy actress, author and LGBTIQA+ rights advocate. You may recognise her from the TV show Kath & Kim as Sharon Strzelecki.
She has spoken openly about her struggles with anxiety, trauma, and suicidal thoughts in her teens. She has advocated for LGBTIQA+ rights and, in 2017, promoted same-sex marriage in Australia.
The IFS team were able to introduce themselves to Magda and explain the work the team has been doing, particularly over the COVID-19 pandemic. It was certainly a thrill and a big morale boost after a tiring period.
The team loved the event and thanked Magda for taking the time to chat with them, and social worker Soraya Christensen for organising the event.