Supporting flood victims and community recovery in North Eastern Victorian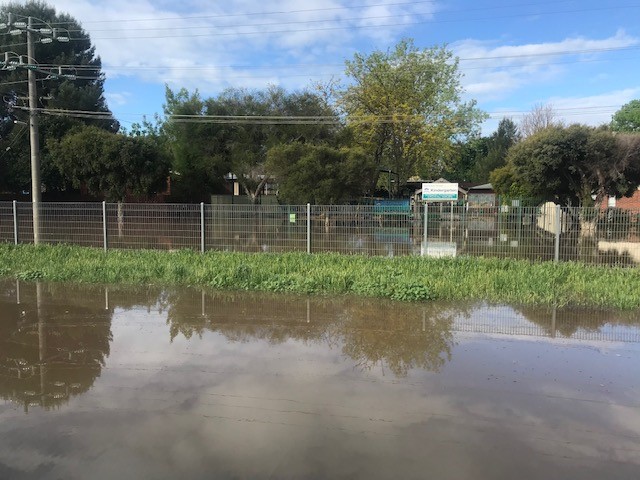 Published Dec 12 2022
As floods ravaged North Eastern Victoria, Merri Health's local Regional team stepped up with exceptional care to support vulnerable residents and ensure their safety, whilst grappling with the impacts of the natural disaster themselves.
Merri Health's team is part of the local community. They live, work and share the experiences of the residents they support - many of whom are highly vulnerable.
This deep local knowledge and local relationships enabled us to quickly identify the most vulnerable residents and their needs – and to act rapidly.
Our teams provided extra support alongside regular services, including:  
providing flood information in various languages
organising a script for a vulnerable resident who needed medication when their pharmacy was flooded
helping Kindergarten teachers, parents and kids in Benalla, Seymour, Maroopna, Shepparton and other areas with specially produced information and resources
supporting vulnerable children through our School Readiness and Early Childhood programs
connecting residents with mental health services  
Tanya Lowes, Merri Health Manager Children's Services, Ovens-Murray said, "Our teams are highly skilled and provided diverse support, from welfare checks and counselling for vulnerable residents, to providing tip sheets for stressed parents. Each day was different as we responded to immediate needs as they arose."
The floods are the sixth natural disaster in five years to hit the Northern Region.  
The emergency declarations were removed in November; however, our teams continue to support the community through the ongoing impacts of the trauma.
---
Image: Echuca Kindergarten during floods in October 2022