Standing up for victim-survivors at The Walk Against Violence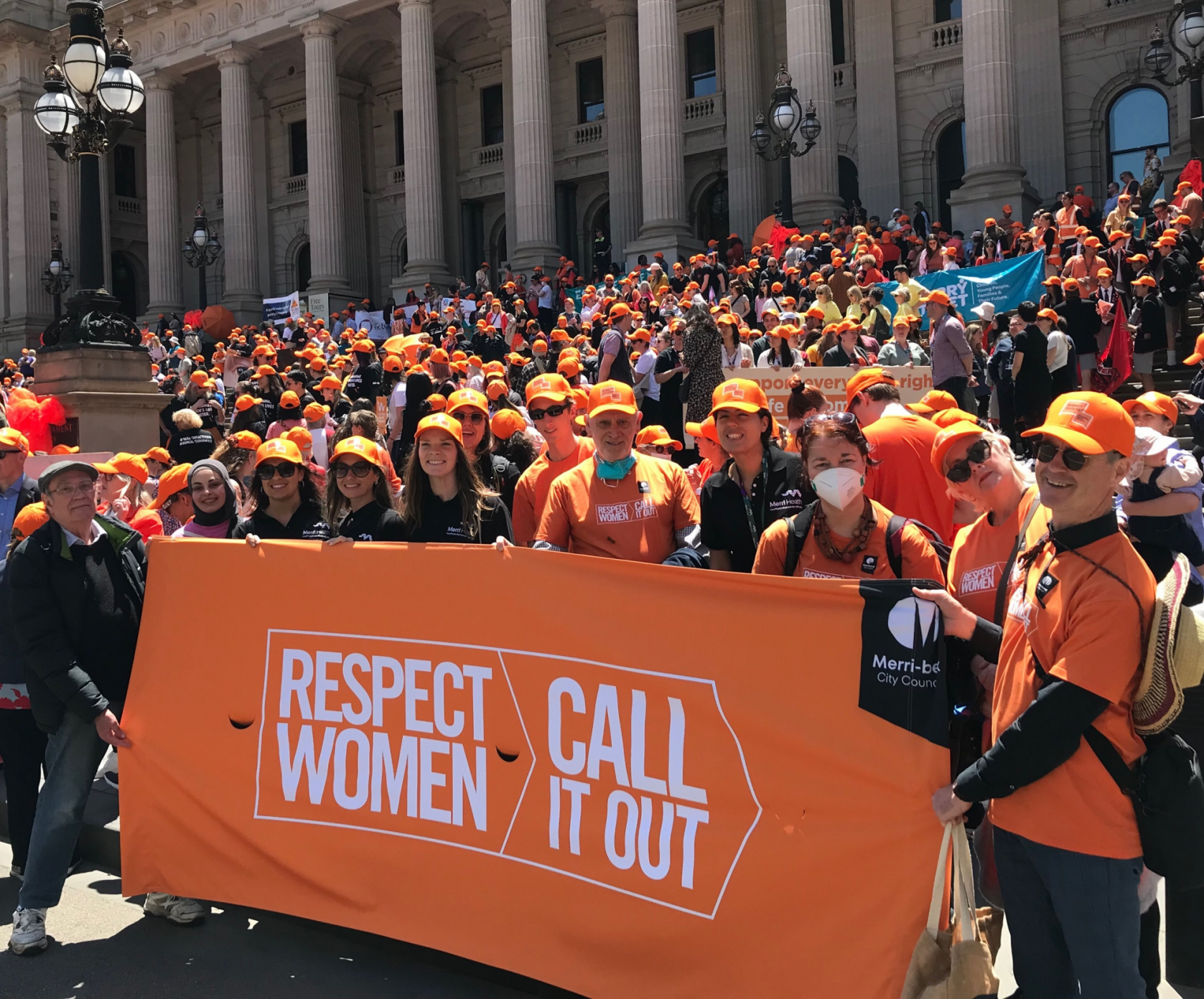 Published Nov 25 2022
Merri Health joined people across the globe to support the 16 Days of Activism initiative that encourages individuals, communities and organisations to address gender inequalities, gender-based violence and take action to prevent violence before it starts. 
Our staff united with hundreds of people to raise awareness and walk in solidarity with victim-survivors of gender-based violence at the 14th Annual Walk Against Family Violence.
Carolyn Wallace, General Manager Family & Community said: "We all need to be leaders and stand up for change to eliminate gender based violence."
One woman is killed nearly every week in Australia due to family violence*.
Merri Health recognises that gender inequality is a key contributor to violence against women. We have a strong role to play in advocating for gender equality and family violence through our Victims Assistance Program and Keeping Our Pets Safe Project which supports victims of family violence.
What you can do to get involved:
*Australian Institute of Criminology 'Homicide in Australia 2018–19'