Commissioner for Senior Victorians joins Merri in championing healthy ageing at Seniors Week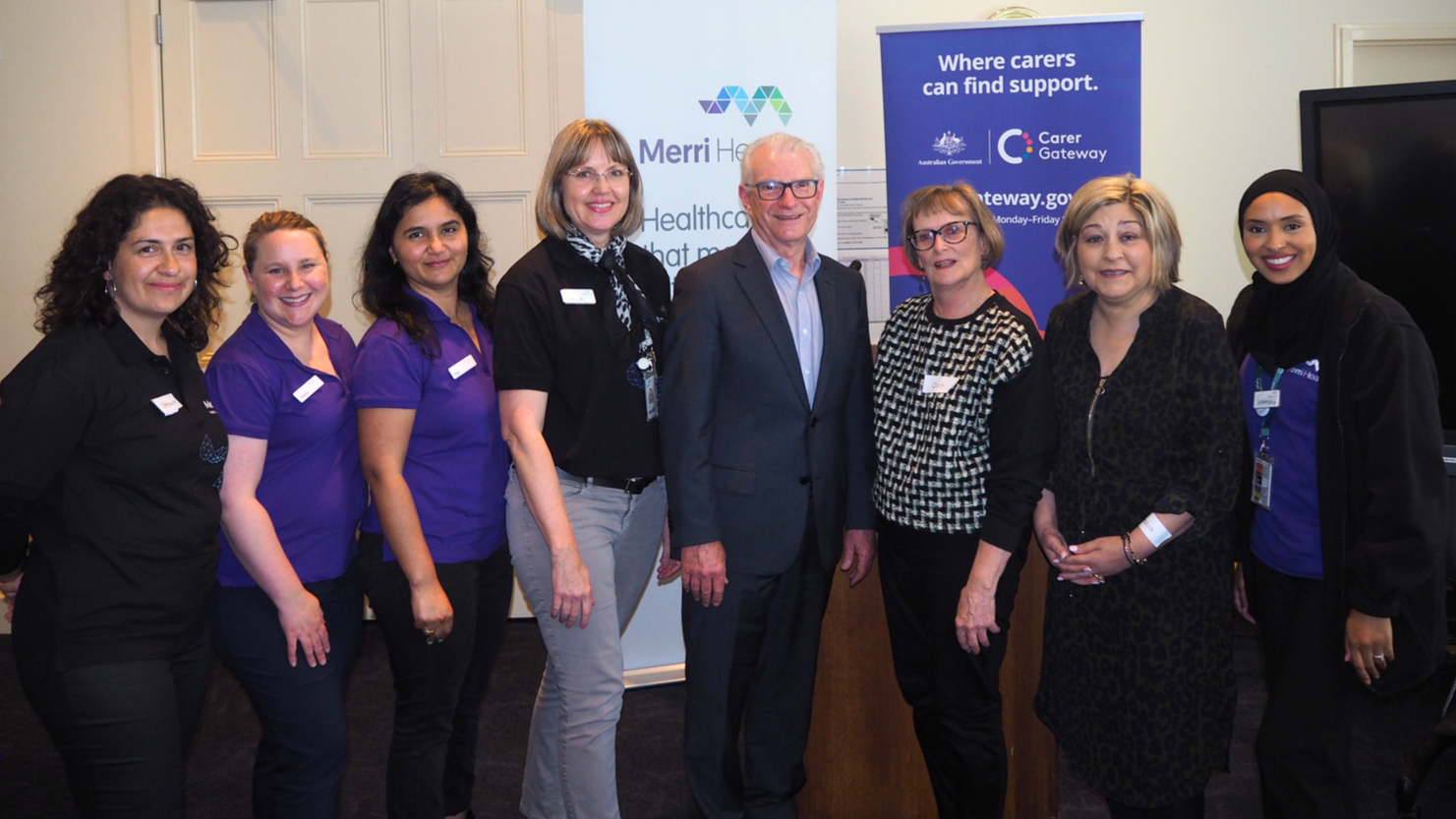 Published Oct 14 2022
Over 20 community members joined Merri Health CEO Tassia Michaleas and speakers Gerard Mansour, Commissioner for Senior Victorians and Dot Campbell, Seniors Rights Victoria to celebrate Seniors Week
The highly respected speakers shared information on rights for seniors, what healthy ageing means, and elder abuse.
Participants enjoyed delicious Indigenous fusion food, hot drinks and a chance to socialise with other community members.
Stef Pellegrino, Merri Health Living Well Ageing Well Project Officer said:
"A big thanks to our presenters Dot and Gerard for coming along and having an important chat to our community members about seniors rights, what healthy ageing means, and how we can all put this into practice"

Merri runs several programs that support healthy ageing, including leading The Elder Abuse Prevention Network in Melbourne's north and west metro regions. Read more.
The event was a collaboration between Merri Health, Carer Gateway and Darebin Council.
About our speakers
Gerard Mansour is a highly respected and passionate advocate for the needs of older people. In addition to being the Commissioner for Senior Victorians, Gerard is an Ambassador for Elder Abuse Prevention to give older victims of family violence a voice and raising community awareness of elder abuse.
Seniors Rights Victoria advances the rights of older people and works to prevent elder abuse. They provide free information and referrals, legal advice and legal casework on matters specifically related to elder abuse, to any Victorian aged 60 and above, or to any Indigenous Victorian aged 45 and above. Find out more: Seniors Rights Victoria - Seniors Rights Victoria