Ready, Set, Prep! winners at Victorian Early Years Awards!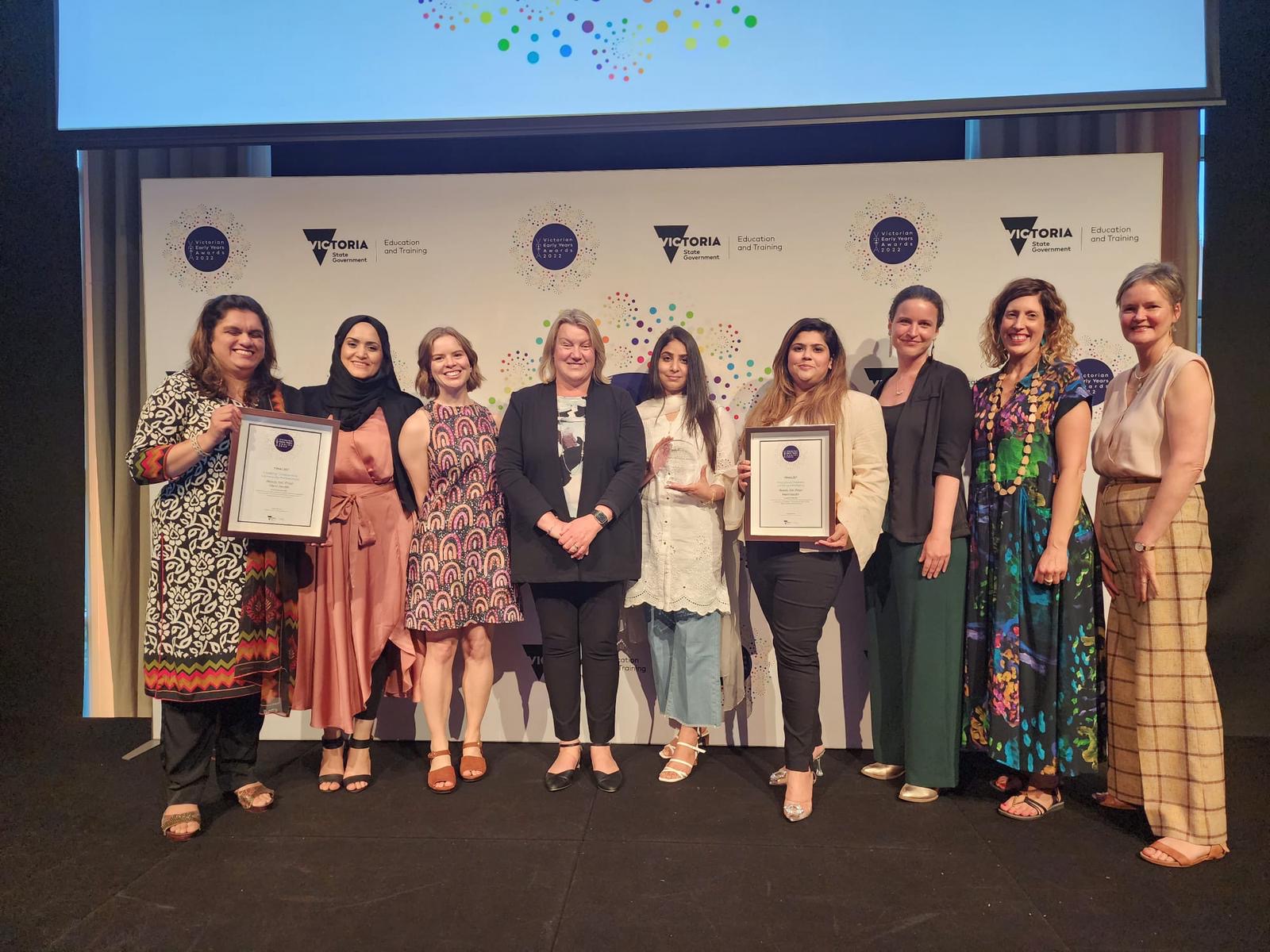 Published Nov 11 2022
Our Ready, Set, Prep! (RSP) program was proud to receive the award for Continuity of Early Learning at the Department of Education and Training Victorian Early Years Awards 2022. 
The awards celebrate the "outstanding work of our early childhood professionals to improve the health, learning, development and wellbeing of Victorian children and their families."
Merri Health's Jackie Evers said: "It is not just the hard work and dedication of our Merri Health staff, but the combined efforts of all the 40 local services and agencies, as well as community members, that has combined to see improvements in health, wellbeing and school readiness for little people in Merri-bek."
RSP was also a Finalists in two other categories:
Creating Collaborative Community Partnerships
Promoting Children's Health and Wellbeing. 
RSP prepares children and their families for a great start to primary school.
The RSP initiative was developed in response to the 2015 Australian Early Development Census (AEDC) results, demonstrating that 37% of children in Fawkner start school developmentally vulnerable in one or more areas – significantly higher than state averages.
Visit the Department of Education and Training website to read more. 
---
Image: Merri Health joined Minister for Early Childhood and Pre-Prep Ingrid Stitt MP to receive the award.