Our Carer Gateway campaign a Finalist in National Marketing Excellence Awards!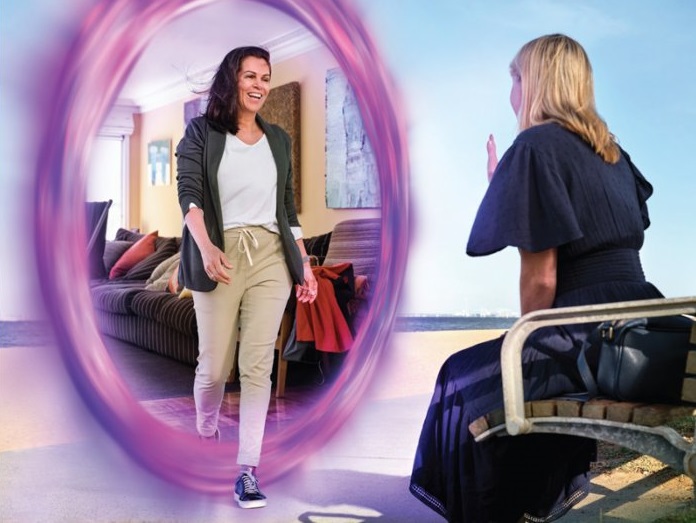 Published Oct 20 2022
Merri Health's 'Your Gateway to support' campaign is a Finalist in the Australian Marketing Institute's 2022 'Marketing Excellence Awards' not-for-profit category.
Developed with and featuring carers, the campaign encourages Victoria's 700,000+ unpaid carers to get support through the federal government's Carer Gateway service.
Launched in February, it successfully connected with carers and has already led to a 12% increase in people registering for Carer Gateway supports. Calls from carers also increased, and people visited the campaign webpage 30,903 times to find out more.
The bold advertising is designed to grab carers' attention and illustrate how Carer Gateway can enhance lives. It features a colourful 'portal gateway' carers step through to get peer support and respite. Watch the TV ad: https://bit.ly/CGsupportad
Merri's marketing team partnered with The Creative Works Agency to develop the campaign and promote it to carers through television, radio, outdoor signage, digital ads, public relations and social media. The advertisements were shown 5,014,778 times across all channels.
This is the biggest marketing campaign Merri Health has launched, and the award acknowledges the team's creativity and commitment to carers.
The winner will be announced tonight - 20 October! Fingers crossed.
Merri Health leads Carer Gateway in Victoria with six health partners: Alfred Health, Bendigo Health, Barwon Health, Family Care, Grampians Health (previously known as Ballarat Health), Merri Health and Uniting Vic.