NAIDOC BBQ at Barrbunin Beek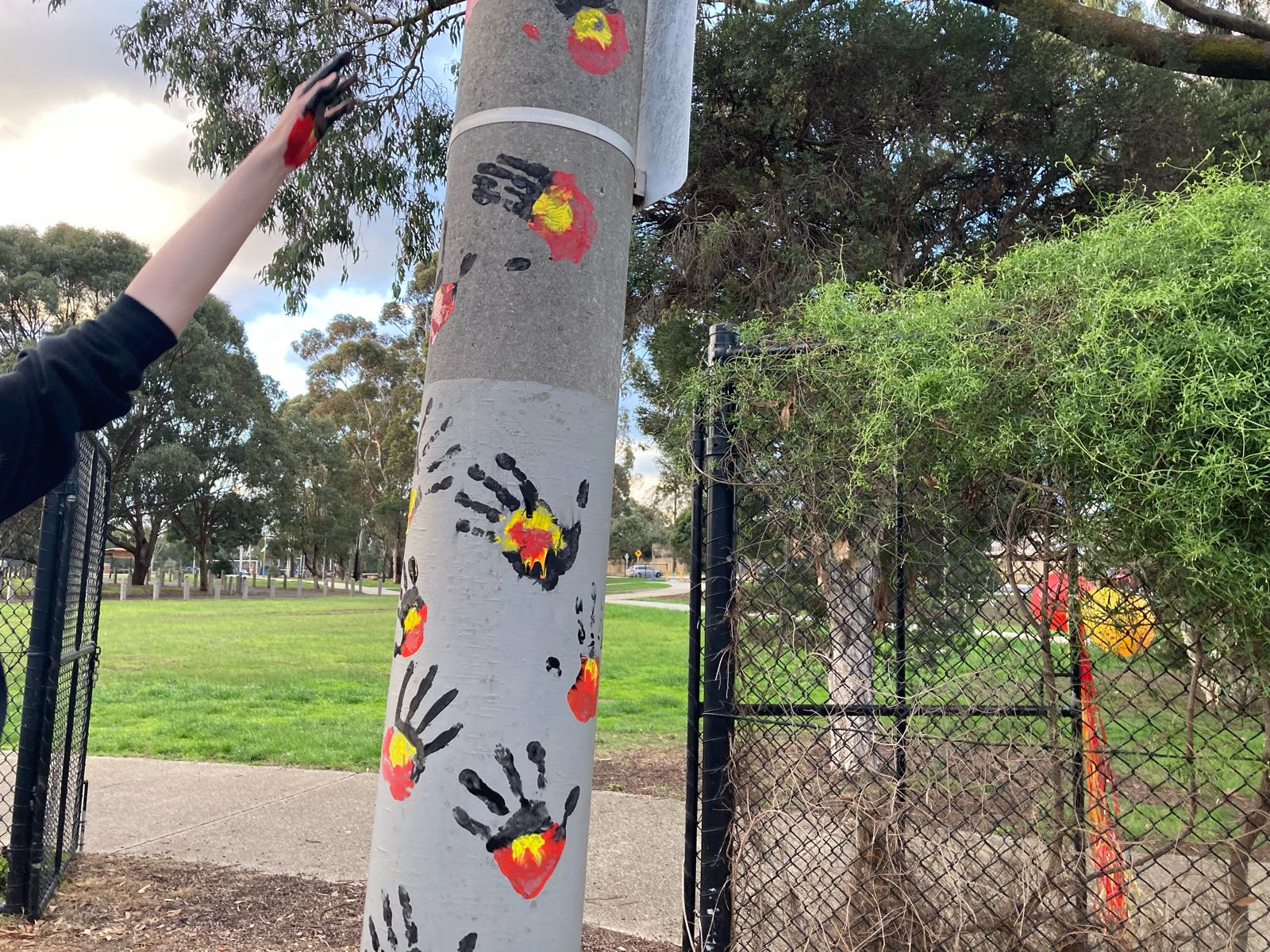 Published Jul 27 2022
Last month Merri staff attended a NAIDOC Week community BBQ at Barrbunin Beek.
Community members from local councils, community health organisations and emergency services enjoyed a banquet of food, hand printing and traditional Aboriginal games. NAIDOC Week occurs annually in July to celebrate the history, culture and achievements of Aboriginal and Torres Strait Islander peoples.
Barrbunin Beek meaning 'happy place' in the Woiwurrung language is a dedicated space where people can come together. It allows the local Aboriginal and Torres Strait Islander community a place of community ownership, where knowledge can be shared and culture celebrated.
Palawa (Tasmanian) man Blair Colwell is instrumental in delivering Banyule City Council's commitment to a Gathering Place for the community.
Blair said:
"I want Aboriginal people to come in and really feel like they belong, I also want non-Aboriginal people to feel welcome but understand that this is predominantly an Aboriginal place.
We have an incredibly diverse and increasingly strong Aboriginal and Torres Strait Islander community right across Banyule. For many of them, Barrbunin Beek is their primary connection to community and culture."
Barrbunin Beek Gathering Place is located in the Olympic Park (The Fred Howe Annex), Catalina Street, West Heidelberg.
For more information on Barrbunin Beek, contact Blair Colwell on 0481 141 422 or barrbunin.beek@banyule.vic.gov.au or visit Barrbunin Beek - Banyule Community Health (bchs.org.au)