National Carers Week 10-16 October: A million reasons to care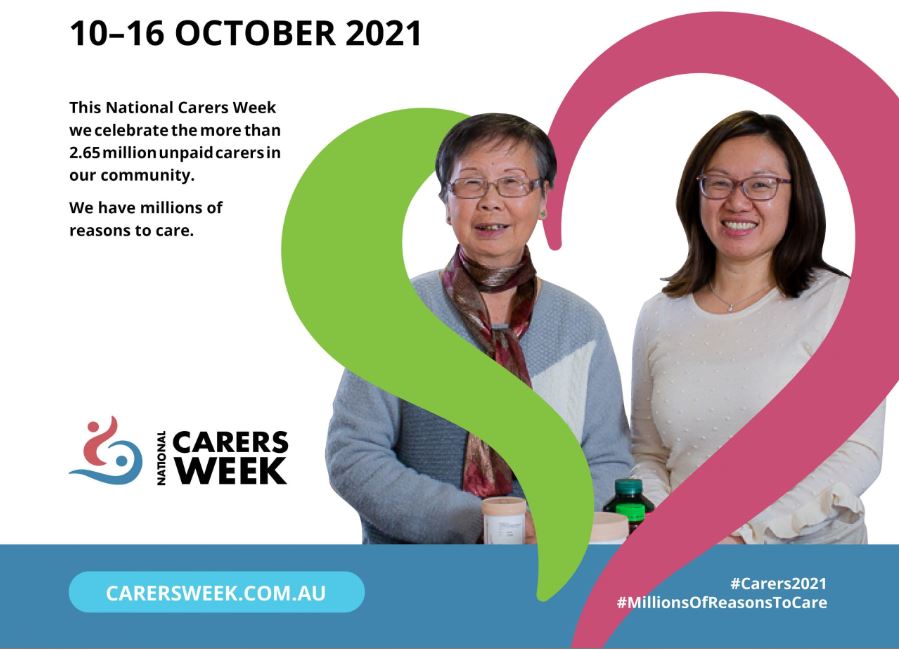 Published Oct 07 2021
National Carers Week 10-16 October
This National Carers Week we celebrate the more than 2.65 million unpaid carers in our community.
1-in-8 Australians provide unpaid care and support to family members or friends with a disability, mental illness, chronic condition, terminal illness, an alcohol or other drug issue or who are frail aged.
Unpaid carers make an enormous contribution to our community as well as our economy. National Carers Week gives everyone a chance to show their appreciation.
Carer Gateway supports carers across Victoria with free counseling, respite care, financial support, connecting them with other carers and more.
There are fantastic events by Merri health and Carer Gateway across Victoria to celebrate the week.
Find out what free activites you can get involved in below.
Young carers
Hosted by the hilarious Cousin Tara, this free webinar features young carers and young carer workers discussing some of the great support programs and fun activities available for young carers through Carer Gateway.
Register for the webinar here.
Check out all the activities being run during National Carers Week here.