Merri Health win Premier's Primary Health Service of the Year award!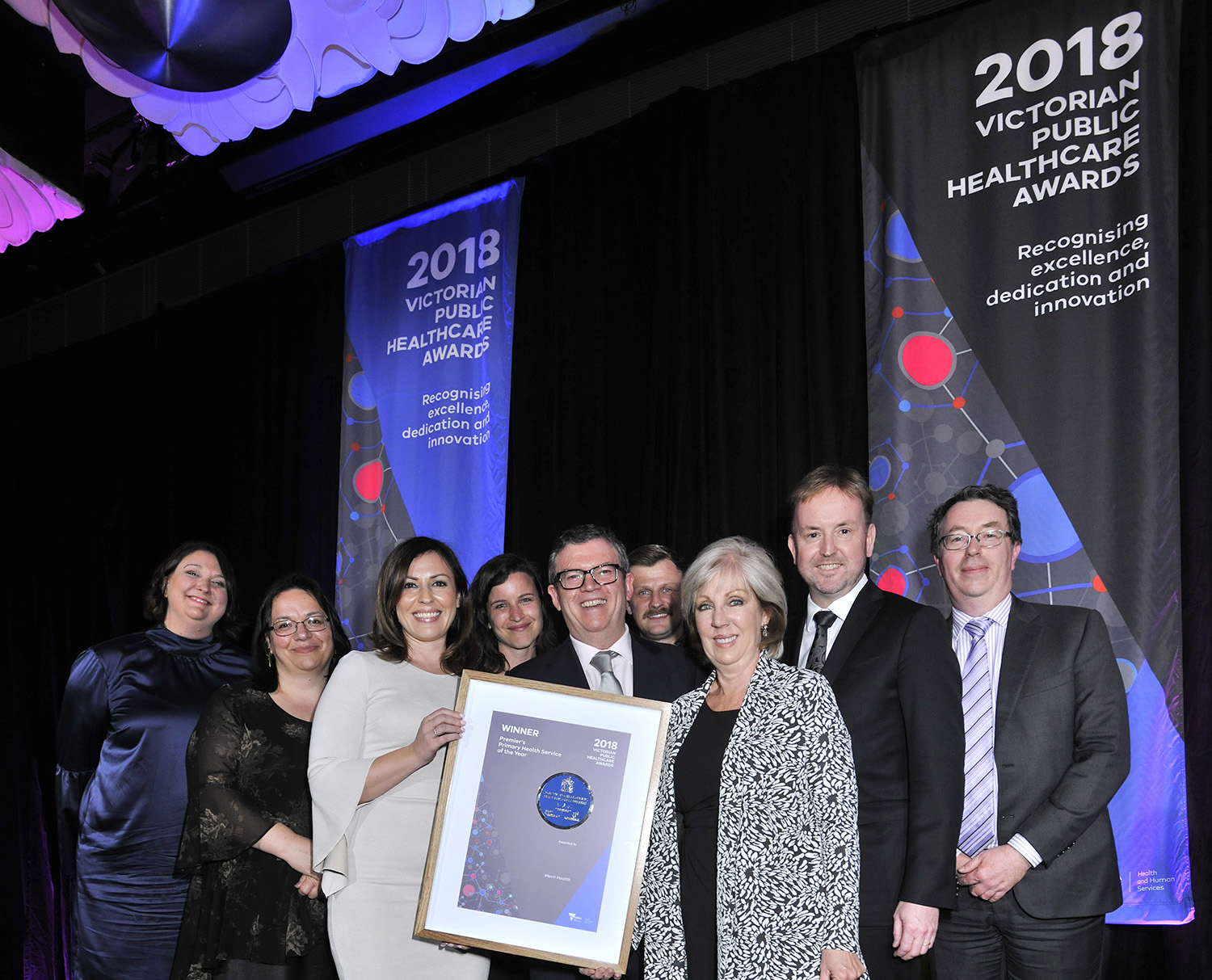 Published Oct 12 2018
Merri Health has taken out this year's Premier's Primary Health Service of the Year.
Recognising Victoria's leading healthcare providers, the award celebrates high quality care, innovation and the contribution the workforce makes in supporting the health of Victorians.
As a non-for-profit health provider, support for all Victorians with tailored solutions is at the forefront of Merri Health's work.
"Our community's wellbeing is first and foremost and we're always looking for new ways to support this," said Merri Health Chief Executive Nigel Fidgeon.
"With our headquarters and many of our sites across Moreland, we're incredibly proud to showcase the wonderful work taking place locally. We cannot wait to build on this achievement fulfilling our aim to work with community to build Merri Corner: the largest, state-of-the-art community healthcare hub based in the north". 
Merri Health has 10 sites across Melbourne and regional Victoria.
Premier's Primary Health Service of the Year is a category of the Victorian Public Healthcare Awards.