Merri Health recognises Aboriginal Country names in addresses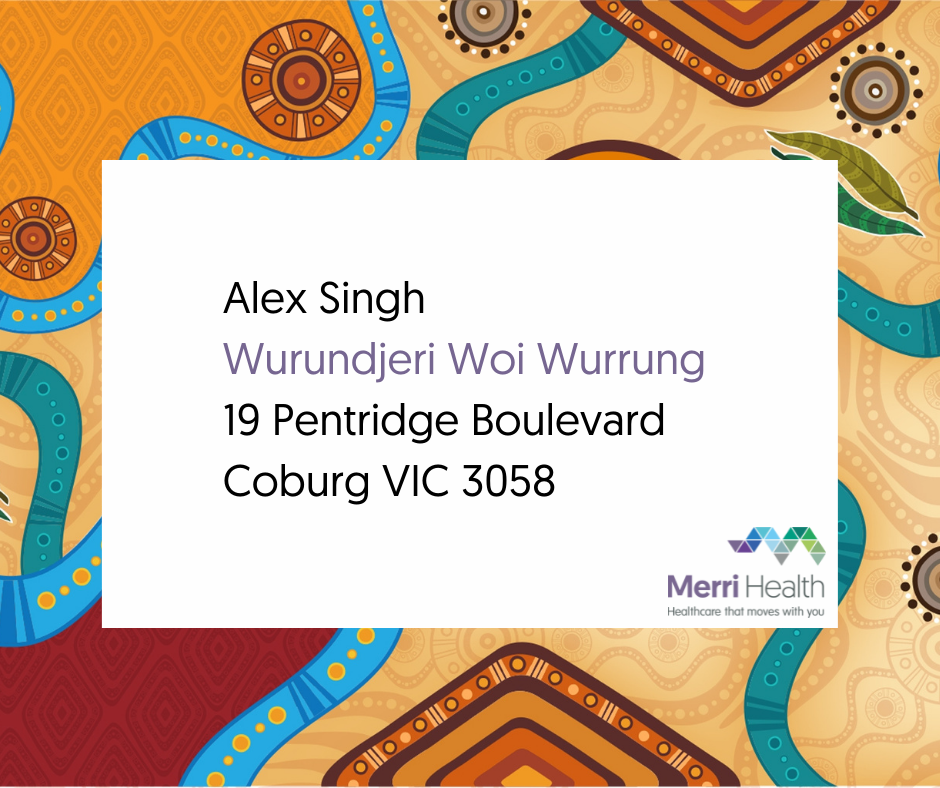 Published Apr 12 2022
Information and mail from Merri Health looks a little different now, as we are proudly recognising Aboriginal Country names in our address information.
Traditional Country names are included above our street address in all Merri material including email signatures, stationary, our website and outgoing mail, to recognise and show our respect for Aboriginal and Torres Strait Islander communities past and present.
Merri Health CEO Tassia Michaleas said, "Recognition and equality are critical to health and wellbeing. We want to continuously recognise and celebrate the contribution of Aboriginal and Torres Strait Islanders communities.
"Now when people see a Merri Health address, they will be reminded of Aboriginal and Torres Strait Islander peoples' unique connection to Country."
This initiative supports proud Gomerai woman Rachael McPhail's drive to have Traditional Country names included in all addresses. Her idea grew driving through Wiradjuri Country, where she noticed councils' Acknowledgement of Country on signage. 
She took her idea to Australia Post which has developed addressing guidelines.
Merri Health has adapted this initiative across the organisation as part of our ongoing commitment to closing the health gap with Aboriginal and Torres Strait Islander peoples through initiatives that promote respect, equality, and recognition.
This initiative is a key commitment in our new 2021-23 Reconciliation Action Plan (RAP), which launches 26 April.
We encourage you to find the Traditional Country name for the area that you live in, and to keep your eyes peeled for Merri mail.