Merri Health partners with Pinchapoo to supply 400 packs to Moreland residents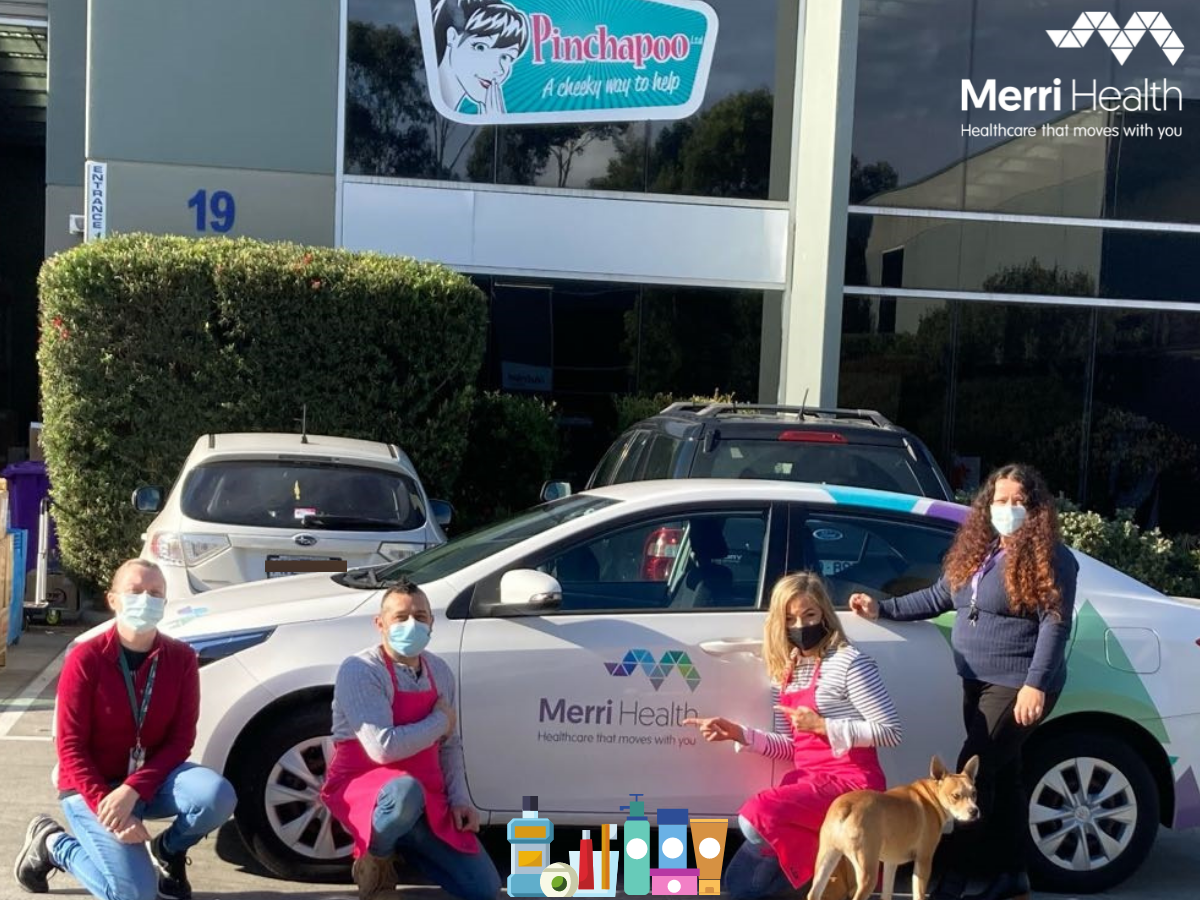 Published Jun 18 2021
Merri Health partners with Australia's number 1 not-for-profit hygiene supplier to bring 400 packs to residents.
Merri Health has partnered with Pinchapoo (pinch-a-shampoo) to provide 400 hygiene care packs to Moreland residents. The packs provided include basic human hygiene essentials, such as a toothbrush, toothpaste, shampoo, conditioner, soap, and hand cream. Some packs also included pads.
Merri Health's COVID-19 Response Team included these products on the understanding that people may sometimes have to make the choice of either buying food or personal hygiene products. Especially during lockdowns, and although being essential, some people may feel hesitant to go to the shops for things like toothpaste and shampoo, so Merri Health has partnered with Pinchapoo to provide this straight to their doorstep. Amber Preston, who is part of Merri Health's high-risk accommodation response team (HRAR), coordinated this partnership. 
"It's a privilege to partner with Pinchapoo. The addition of these items in Merri Health's care packs enables us to support our residents further during these tough times of Melbourne's lockdown/restrictions." Amber Preston, HRAR Team
"Merri Health has a like-minded collaborative approach to impact. Working together creates more powerful outcomes for those in need and it's a delight to see our packs be delivered with heart. Together we are stronger for those who need us." Kate Austin, CEO/Founder Pinchapoo
Pinchapoo is a not-for-profit that provides hygiene essentials to the most vulnerable around Australia and in our community. Their service is free to all organisations, however, Merri Health has donated to Pinchapoo as a thank you for supplying these packs.
"Merri Health's donation means we can purchase high-demand products such dental kits and deodorants. This will ensure our packs continue to include the essentials required by individuals and families in their time of need." Kate Austin, CEO/Founder Pinchapoo
Alongside the Pinchapoo packs, the Merri Health high-risk accommodation team (HRAR) have included useful items such as anti-bac, hot drinks, masks, healthy snacks, and water bottles. Valuable information around COVID-19, the vaccine, and other well-being services were also included. 
Click here to find out more about HRAR.
Click here to find out more about Pinchapoo.