Merri Health is named Employer of Choice for Gender Equality once again!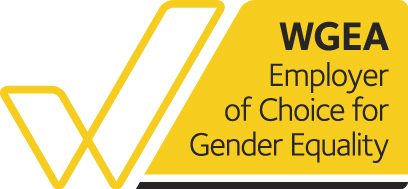 Published Feb 24 2021
Merri Health has been named Employer of Choice for Gender Equality by the Workplace Gender Equality Agency once again.
Merri is one of only six organisations in the Health Care and Social Assistance industry to achieve this recognition in 2019-21.
CEO Tassia Michaleas said "Creating a workplace in which all people are equally represented, valued and rewarded requires leadership, accountability and a focus on gender equality as a strategic priority."
"I am proud of our commitment to gender pay equity, zero tolerance of gender-based harassment and discrimination, sexual harassment and bullying."
Achievements highlighted in Merri Health's 2020 Gender Equality Report include:
343 different flexible working arrangements used by staff across the organisation and
an increase in men taking parental leave compared to 2019
100% of staff agreed that gender and sexual harassment are not tolerated at Merri
97% agreed that their manager supports gender equality
The Employer of Choice for Gender Equality citation is a voluntary leading-practice recognition program that recognises organisations' active commitment to achieving gender equality in Australian workplaces. 
Workplace Gender Equality Agency (WGEA) Director Libby Lyons said "The WGEA Employer of Choice for Gender Equality (EOCGE) citation is recognised as a rigorous and sophisticated guide for employers to implement leading-practice initiatives designed to achieve gender equality in their workplaces."
"We know that gender equality is good for business and crucial to our post-COVID-19 economic recovery. By driving better gender equality outcomes in their workplaces, these EOCGE citation holders are showing the right way forward for other Australian businesses."
There is still work to do and Merri Health will continue to strive to ensure a supportive workplace that provides equal opportunity and reward for people of all genders.