Mental Health Minister discusses our innovative mental health support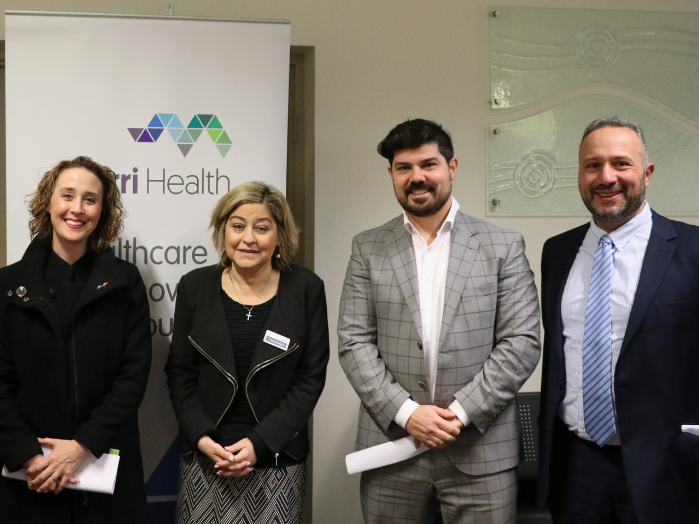 Published Jul 03 2023
Increasing prevalence of social isolation and loneliness in older adults sees the need for mental health support continue to rise. 
Merri Health was delighted to welcome the Minister for Mental Health, Gabrielle Williams MP, Parliamentary Secretary for Mental Health & Suicide Prevention, Tim Richardson MP and local MP Anthony Cianflone to meet staff and clients from our mental health services. 
Our CEO Tassia Michaleas provided a tour to demonstrate our key role in Victoria's mental health system to support the community right where they live and work! 
Merri Health CEO, Tassia Michaleas said, "We have consistently delivered essential services like counselling for more than 20 years, and demand for these services continues to rise." 
"We've been able to adapt our services to meet the needs of the community." Tassia said. 
A client from our Stepped Care for Older Adults program shared his moving, raw and heartfelt story, "My quality of life has been improved, I couldn't turn back now, I'm managing my emotions and I'm cooking again." 
82% of program participants has reduced levels of loneliness after completing the program. Funded by the North Western Primary Health Network.