Meet our newest speech pathologist, Philippa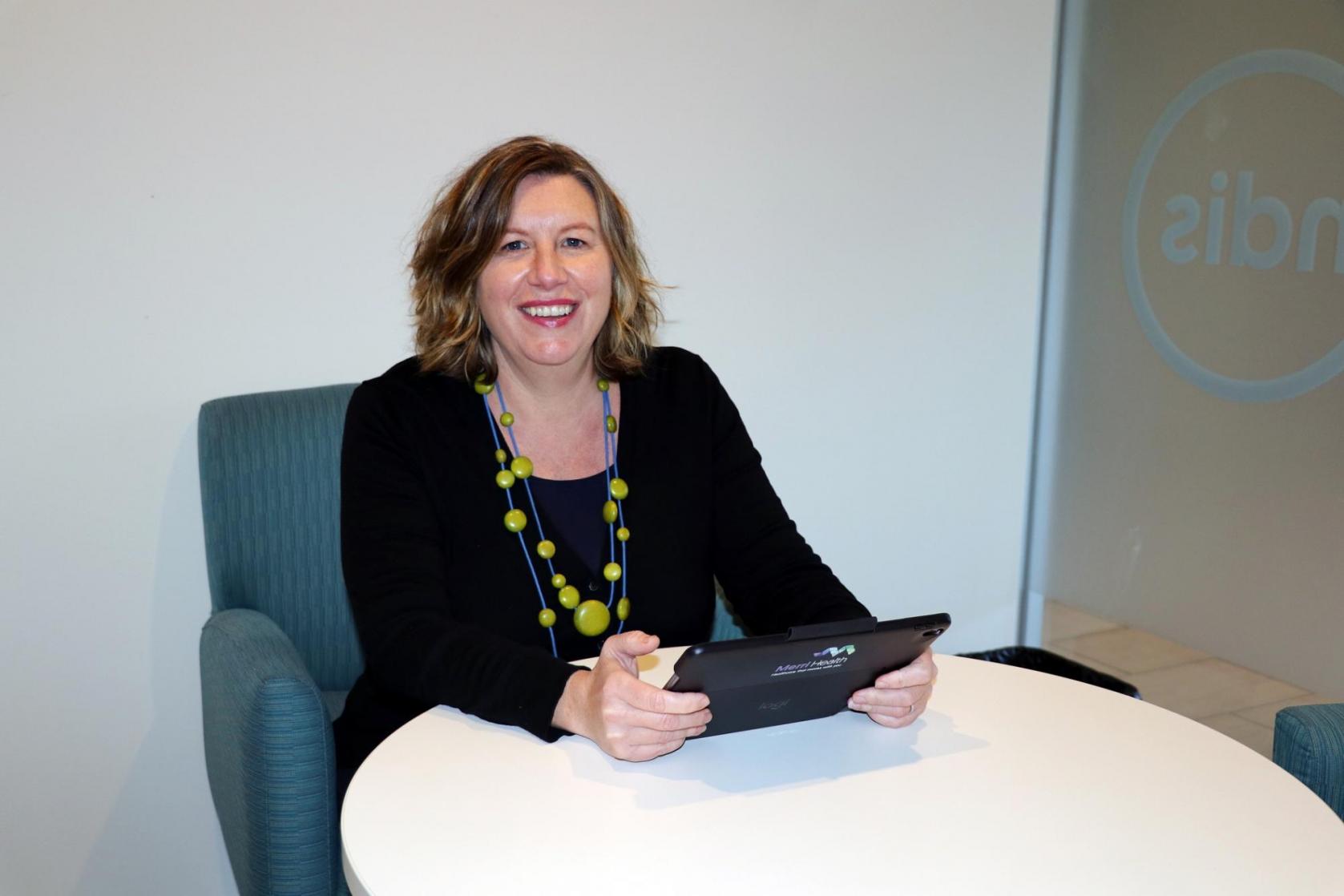 Published Jul 01 2019
If you or someone you know has ever been referred to a speech pathologist, it can be hard to know what to expect. What do they do? How will they help? 
At Merri Health, our speech pathologists help with communication and swallowing problems. To better understand the work of a speech pathologist, we spoke with Philippa from our NDIS team.
Meet our speech pathologist, Philippa
What does a speech pathologist do?
Speech Pathology Australia describes it as "...to study, diagnose and treat communication disorders, including difficulties with speaking, listening, understanding language, reading, writing, social skills, stuttering and using voice... People who experience difficulties swallowing food and drink safely can also be helped by a speech pathologist."
Speech pathologists are also advocates for a person's right to communicate.
What made you want to be a speech pathologist?
I've followed a winding path to become a speech pathologist. I used to work with the UK government to create content that was accessible to people with disabilities. This sparked my interest in communication advocacy that led to me volunteering with community groups for stroke survivors. I have family members affected by stroke so this was important to me.
Once back in Melbourne, I retrained as a speech pathologist while my children were in kindergarten. I gained my Speech Pathology Masters (Graduate Entry) in 2012, from La Trobe University.
What has been your experience so far?
I have worked in rehabilitation hospitals, including outpatient programs and some community work. I've worked with people who have Aphasia, Parkinson's disease, Multiple Sclerosis, cancer and acquired brain injury.
At the moment, I'm learning more about people with autism and assistive technologies. I have a special interest in swallowing difficulties, chronic Aphasia and supporting people with progressive neurological disease.
You've recently joined Merri's NDIS team. How has this been?
While we're in a period of transition that can be difficult, I agree with the principle that people with disabilities should have more access to choice and control over the services available to them. The NDIS provides this.
What has been your proudest moment as a speech pathologist?
I feel proud every time I see a client able to get their message across and the satisfaction they experience!
How do you approach working with new patients?
I approach everyone with an open mind. A person's disability is just a part of the story; each person and their situation is different and requires a different approach.
What strategies or methods do you find the best to work with?
Therapy has to be based on a person's real-world interests and goals. If it's not entirely of interest to them then you risk them tuning out. That's why working within the framework of the client's goals is so important.
What do you believe is the most important part of your job?
Maximising the communication potential of my clients and that they are safe when eating and drinking.
What is your number 1 tip for winding down after a big day?
Taking the dog for a walk, preferably at the beach.
What is your favourite podcast?
Work podcast: Health Report with Norman Swan on RN. 
Play podcast: The Guilty Feminist.
---
Get in touch
If you or someone you know needs support with speech pathology, contact our team. 
64 and under
Call 1300 637 744 (MERRI H).
65 and over (50 years and over for Aboriginal and Torres Strait Islander people)
Call My Aged Care on 1800 200 422. Tell them you want Merri Health as your preferred provider.
Support under the NDIS 
Call 1300 637 744 (MERRI H)
Email NDIS@merrihealth.org.au