LGBTQIA+ carers and allies enjoy IDAHOBIT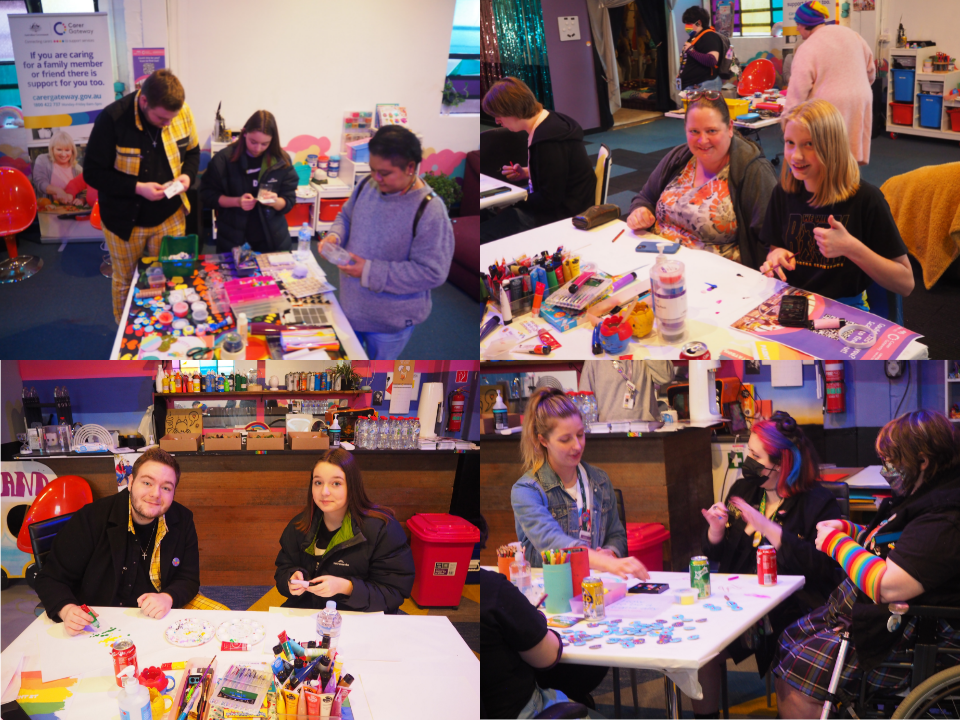 Published May 18 2022
Merri Health partnered with Sensorium Studio to bring LQBTQIA+ carers and allies together for IDAHOBIT!
Attendees enjoyed fun interactive activities such as photo booths, marking the rainbow mural, sensory corner, pronoun badge making and much more.
There were light refreshments on offer for all to enjoy and even an LGBTQIA+ educational trivia with fantastic prizes like water bottles, keep cups and tote bags. 
Nicholas Colicchia, who is a part of Merri's LGBTQIA+ working group and Carer Services program, was part of the team that organised the event.
"It was great to see so many carers and their allies at yesterday's session for IDAHOBIT. Thanks to Sensorium for partnering with us for this event. Together, we helped create a safe space for LGBTQIA+ carers and their allies to celebrate IDAHOBIT and enjoy the amazing wellbeing activities at Sensorium Studio." Nicholas Colicchia, Mental Health & Disability Engagement Officer 
About IDAHOBIT
International Day Against Homophobia, Biphobia, Interphobia & Transphobia (IDAHOBIT) celebrates LGBTQIA+ people globally. Read more.