Keeping vulnerable people active and social through a global pandemic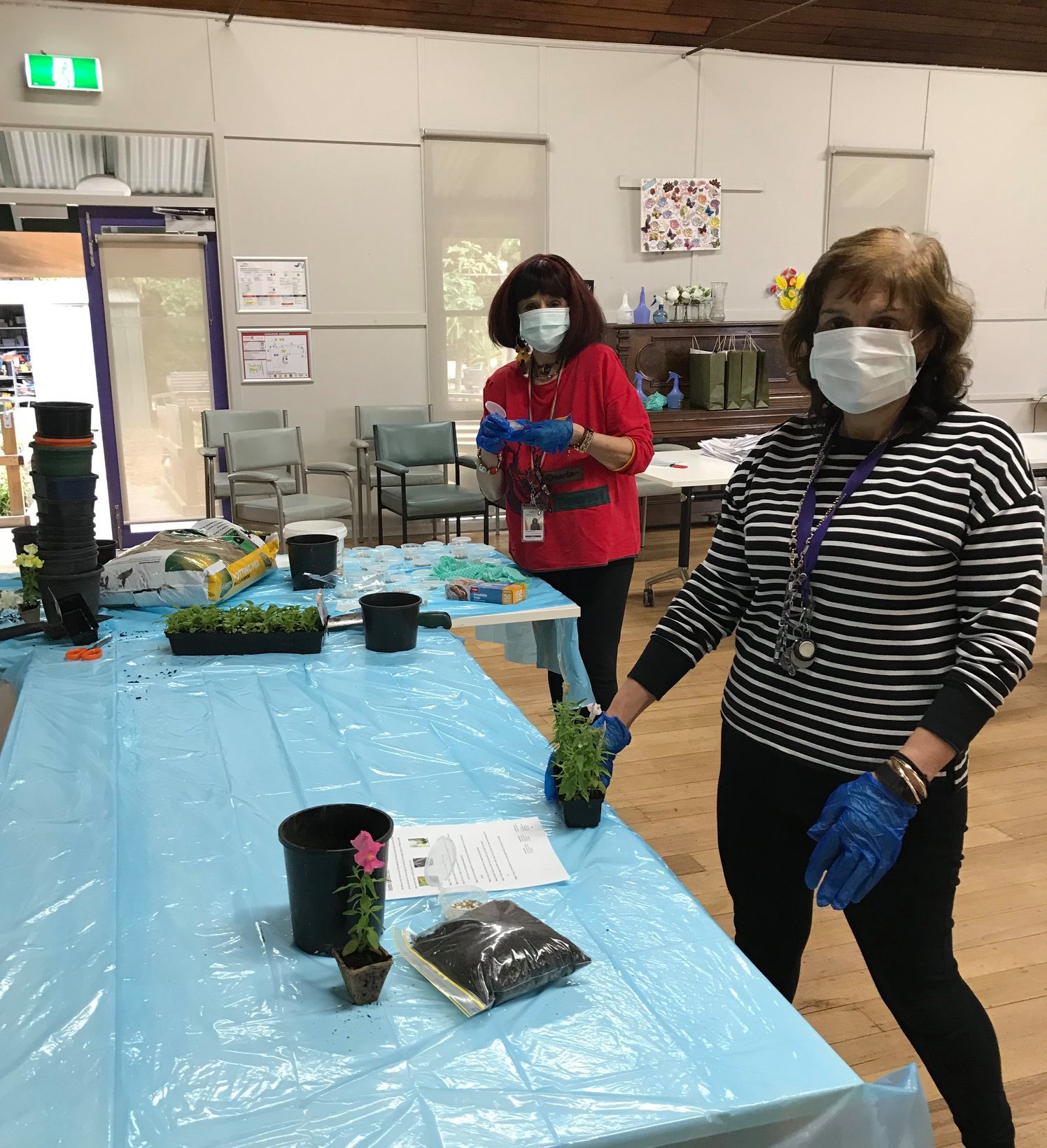 Published Jul 30 2021
Merri Health supports older people, people with dementia and people with disabilities to stay healthy, active and connected with their community for as long as possible through enjoyable and meaningful activities. We call these our Social Support Programs.
Before the COVID-19 pandemic in 2020, the team ran more than 25 groups each week. These included walking groups, garden programs, arts and crafts, exercise classes and social outings aligned to people's needs and interests. These programs promoted participants' physical activity, connection in the community, emotional wellbeing and helped them build or maintain daily skills and capacity.
With COVID-19 restrictions, the team had to move quickly and ultimately changed their whole program which included a redesign of the suite of offerings and the mode of delivery to ensure that the identified needs of clients were met in an ever-changing environment. Within a week, the service moved from a predominantly centre-based face-to-face service, to a combination of telehealth and outreach services.
These included:
Introduction of telephone contact with all clients to ensure that they were safe and well and to identify any emerging needs.
Development of theme-based wellness and wellbeing packs which included mind fitness activities, crafts, gardening packs, jigsaw puzzle lending library, recipes, reminiscence activities, and more.
Telehealth groups such as seated movement, singing, quizzes, coffee chats, poetry, gardening and bingo groups. Groups were offered in English, Italian, Greek and Turkish, the four most commonly spoken languages in the area.
Introduction of individual one-on-one support by converting group-based funding. This was offered in home, in the community or over the phone.
Incredibly, the team achieved the following in just 12 months:
10,000 wellbeing packs were delivered - with over 200 wellbeing packs being delivered every week. 
Over 250 clients received an average of two phone calls per week 
Approximately 100 clients attended telehealth groups every week
With these results, it's no surprise that our Social Support Program team have been named finalists for this year's Leading Age Services Australia Excellence in Age Services Awards!

This award celebrates the innovation, contribution and achievements of organisations, teams and individuals in the service of older Australians.
The award ceremony will be held online on Aged Care Employee Day, Saturday 7 August.