Merri Health backs #break the bias for International Women's Day!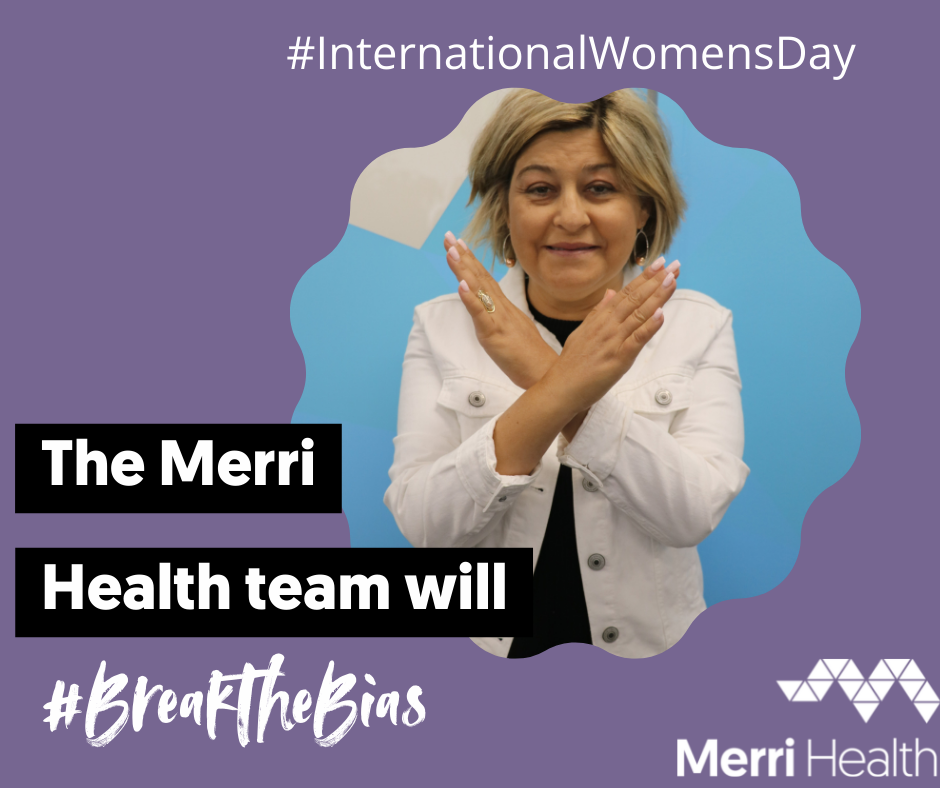 Published Mar 08 2022
Today is International Women's Day! A global day celebrating the social, economic, cultural, and political achievements of women.
Merri Health recognises that gender inequality is a key contributor to violence against women. We have a strong role to play in advocating for gender equality and family violence through our Victims Assistance Program and Keeping Our Pets Safe Project which supports victims of family violence.
For three years in a row, we have been awarded The Employer of Choice for Gender Equality by the Workplace Gender Equality Agency! We have a long-standing commitment to gender equality and breaking the bias to create safe spaces for all genders.
We are most proud of reducing our gender pay gap from 9.2% to 1.9%, which is substantially lower than the national average of 13.2%. 
This day, and every other day, Merri Health is committed to collectively showing our support to challenge inequality, calling out bias, question stereotypes, and help forge an inclusive world.