How can the MerriKids team help my child with a disability and our family?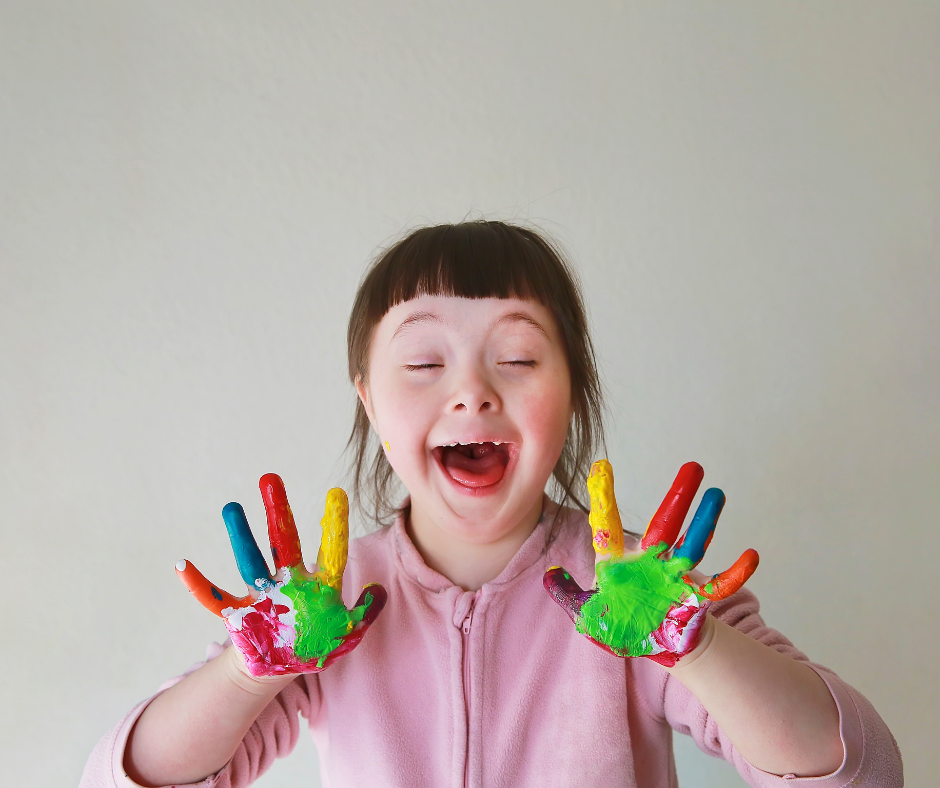 Published Dec 03 2021
What do the MerriKids team do?
The MerriKids team supports whole families of children aged 0-6, (to the end of their Prep/Foundation year) who have a developmental delay and/or disability.  This support is funded through the National Disability Insurance Scheme (NDIS).
Our team includes very experienced speech pathologists, occupational therapists, and a physiotherapist who provide a streamlined and coordinated high quality service. These specialist early childhood workers assess, plan, and provide therapy, education and support to help children in their learning and development, assisting them to reach their full potential. Therapy is provided in various child-friendly settings, including at home, at childcare, in kindergarten and in other community settings.
In addition, we help families deal with the potential difficulties of raising a child with additional needs and provide them with information about community networks
What does a speech pathologist do?
A speech pathologist can provide assessments and support for babies and children who have communication, language or feeding and swallowing difficulties.
The speech therapist may work with parents or carers to help the child improve communication skills through:
speech sounds
receptive skills (understanding) and expressive (talking) language
fluency
literacy
social skills
alternative communication styles/tools
eating issues and swallowing.
What does an occupational therapist do?
An occupational therapist will work with the child and family to improve the child's skills to take part in day-to-day activities to help achieve developmental milestones. This may include:
skills for self-care and independence at home, kinder or school
physical skills such as play, fine motor skills (grasping, pencil skills) or gross motor skills (positioning for play, sitting, crawling, walking, or running)
assistive technologies and equipment to support interactions with the environment
cognitive skills such as attention and concentration, problem solving, concept development  
sensory processing
supporting major life transitions such as moving from kinder to school.
The occupational therapist will also support parents and carers and involve them in strategies and exercises to improve the development and learning of the child. Occupational therapists also provide assessments, advice and support for equipment and modifications to the child's environment to help with participation in all life aspects, such as the home, kinder or school.
What does a physiotherapist do?
A physiotherapist can assess, treat, and work with the child and family to improve the child's physical movement and function. Physiotherapists can help with exercises and techniques to improve balance, coordination, strength, and flexibility. This can help minimise the impact of movement disorders, which may have been present from birth or acquired through accident or injury. Physiotherapists can also assist to advise on mobility/positioning equipment to help the child's participation at home, at kinder and in the community.
What is the Key Worker Model?
We work under a collaborative Key Worker Model where one primary and experienced therapist is allocated to each family to oversee their NDIS plan and coordinate their care. They will seek consultation and support from other specialist specific therapists in our team.
How does the Key Worker Model benefit me and my family?
The Key Worker Model is beneficial to families as it provides a single point of contact with a service provider and a relationship with a trusted person to guide families through the early intervention phase and to support them to get what they need.
What is a transdisciplinary approach?
We also use a transdisciplinary approach. This means that we work together with other early intervention professionals collaboratively and share responsibilities for evaluating, planning, problem solving, and implementing individually tailored early services to children and their families.
How does the transdisciplinary approach benefit me and my family?
Benefits include:
one stop shop
service efficiency
cost effectiveness of services
less confusion for the family
more logical intervention plans and holistic service delivery
the collaboration of professional development across methods that increased therapists' knowledge and skills.
The MerriKids team currently have places open to support your child from the beginning of 2022.
Contact us by emailing NDIS@merrihealth.org.au or call 1300 637 744.