Carers enjoy Lebanese feast courtesy of Merri Health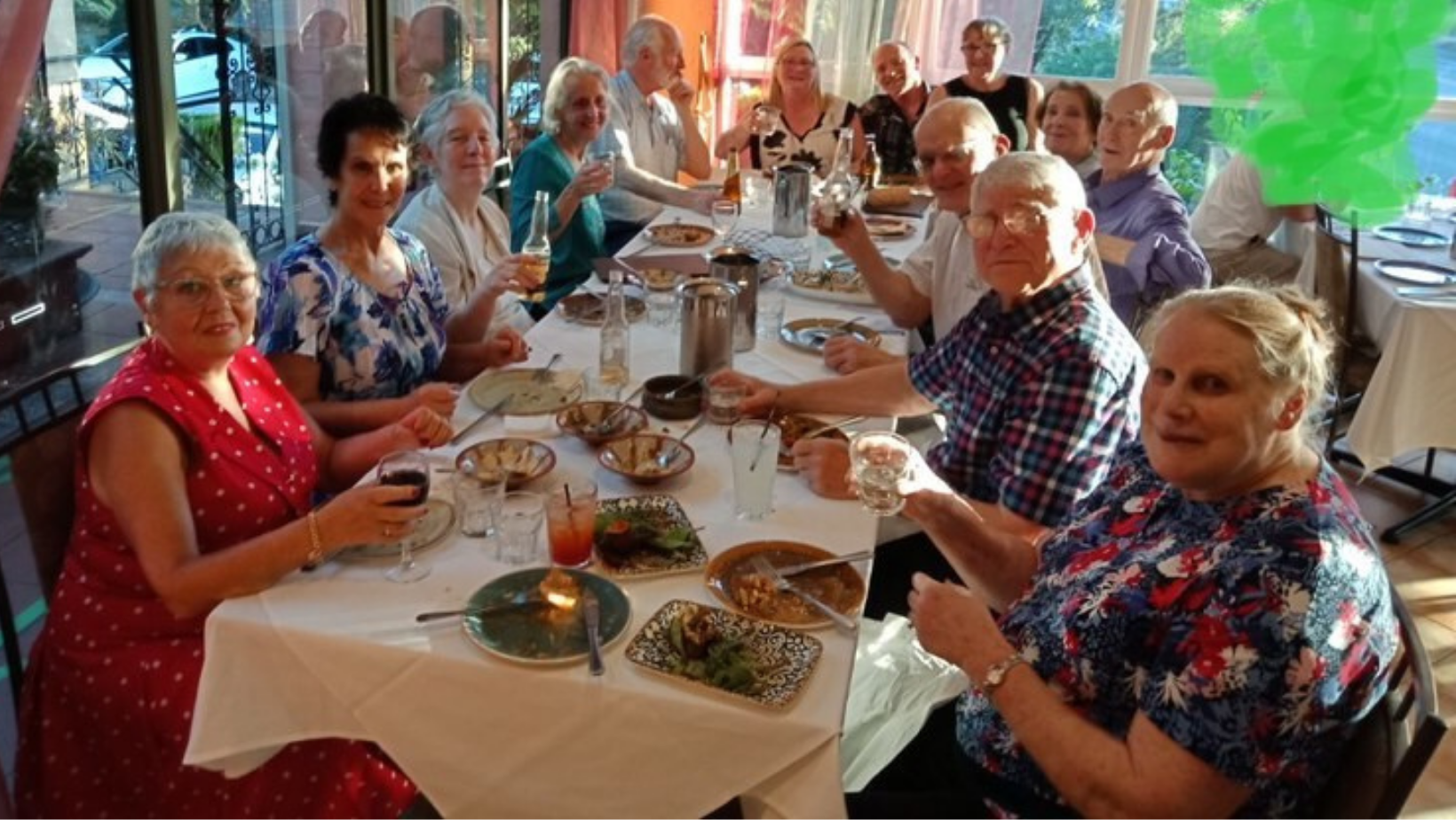 Published Feb 04 2022
Merri Health's Carer Services team put on a delicious banquet for Hope Spring Carers Group.
The dinner was a chance for carers to socialise with other carers, take a break from their caring role and feast on delicious Lebanese food.
The group enjoyed dishes such as Falafel, Kofta and Tabouli at Maroush restaurant in Eltham. 
Our Carer Services team worked alongside Marzia, who is a carer and runs the group, to put on a delicious meal for carers.
"I just wanted to say a big THANK YOU to Merri Health for being instrumental in making our Carers' dinner possible. Everyone really enjoyed both the food and the company. It was equivalent to 5 or more sessions of therapy!" Marzia
The carers in the group are registered with Merri Health through Carer Gateway and receive supports such as counselling, peer support and respite. 
"It was so nice for the carers to be able to come together in a social way especially after the tough time we have all gone through being so socially isolated because of the covid restrictions. It was a special and lovely evening" Carer
Register for support
Call Carer Gateway on 1800 422 737, Monday to Friday, 8am to 5pm local time or request a call back here.