Fun for young carers through creative workshop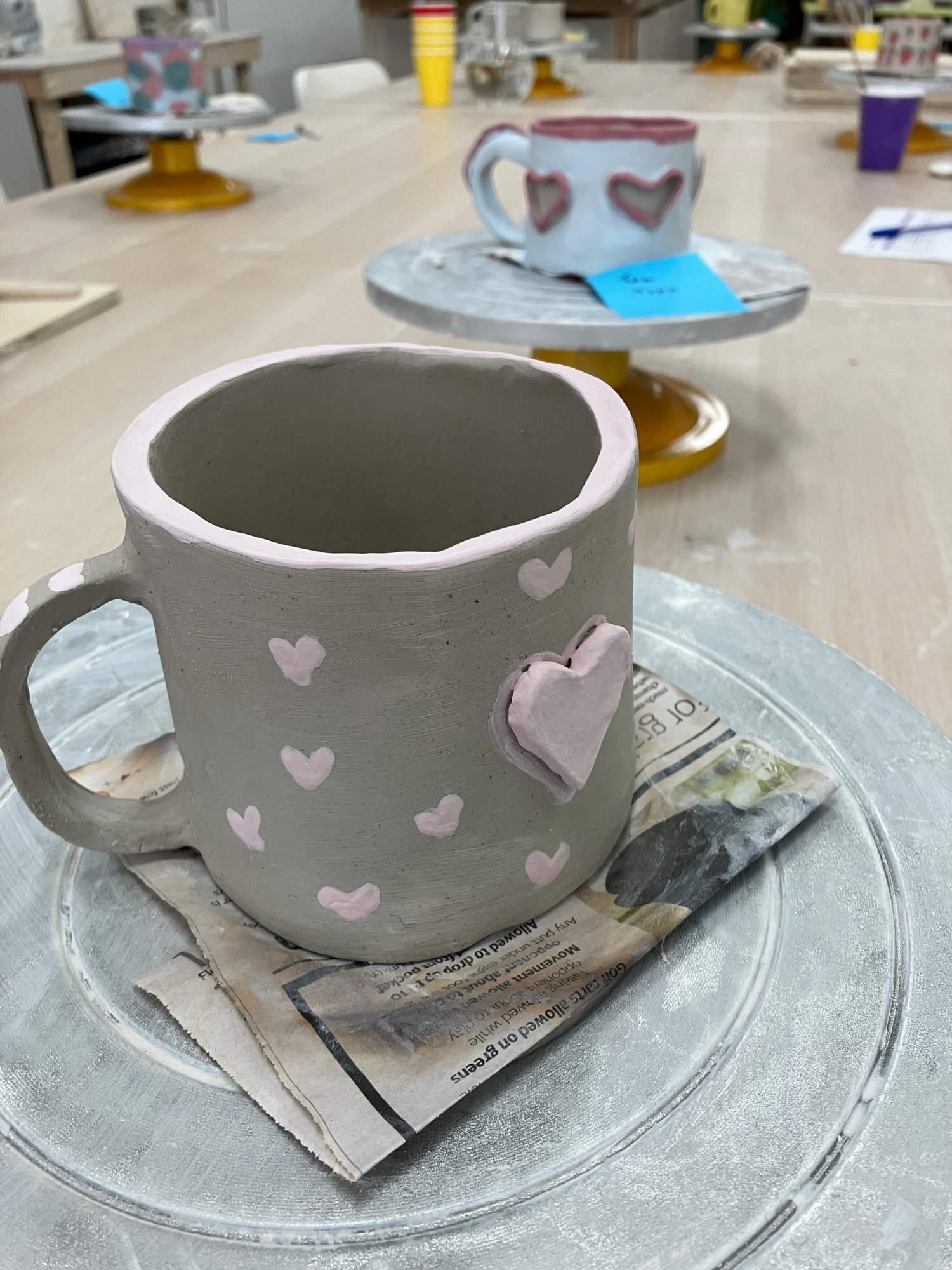 Published May 22 2023
Young carers came together to learn how to create and decorate their very own ceramic mugs.
It provided young carers with the opportunity to connect socially with their peers and engage in a mindful creative activity.
The young people took time way from their caring roles to spend a few hours having fun with other like-minded young people. 
The young carers in attendance said;
"I liked having the workshop in a quite space, decorating my mug and meeting other young people."
The workshop was for young carers living in Melbourne's west and was delivered by the Handmaker's Factory.
Courtney, Community Engagement Advisor who organised the workshop said:
"It's important for young carers to connect with like-minded young people who just 'get it'. Engaging young carers in the workshop allowed them to get creative and have organic conversations with their peers."
Do you know a young carer?
1 in 10 Victorian carers are young carers. Young carers are children and young people aged up to 25 who care for a family member. This can be a parent or sibling with a disability, mental illness, chronic condition or terminal illness. Young carers may also look after an older person with care needs.
You are a carer if you look after someone with disability, a medical condition, mental illness or who is frail due to age. Call Carer Gateway on 1800 422 737, Monday to Friday, 8am to 5pm local time or request a call back here.