Five priorities for a better health system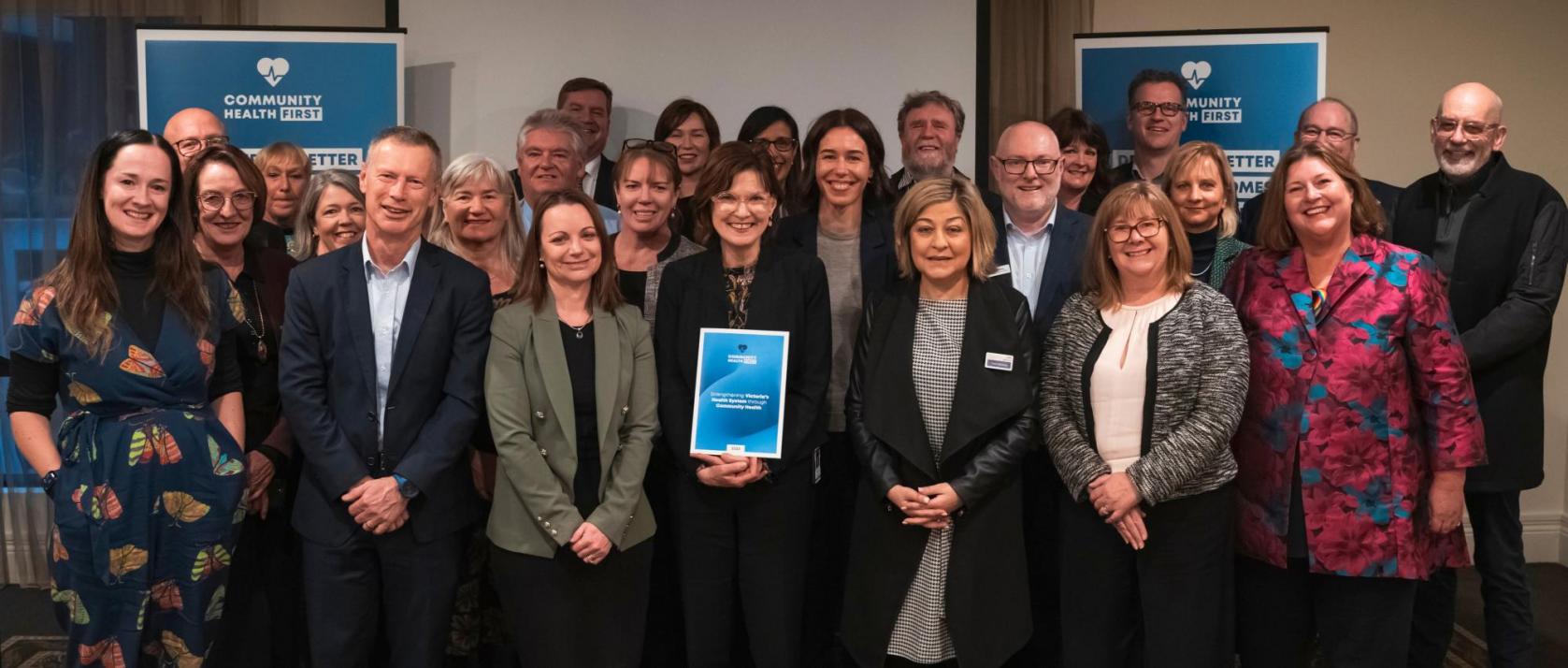 Published Jul 12 2023
Merri Health joined 23 other Victorian community health services, government and sector leaders yesterday to launch Strengthening Victoria's Health System through Community Health, the Community Health First position paper.
The paper, developed collaboratively by all registered community health services, outlines five key priorities to improve our health system and deliver better outcomes for all Victorians regardless of their bank balance or postcode.
Tassia Michaleas, CEO of Merri Health said that the paper demonstrates "the role our services can directly play in addressing and reducing demand on Victoria's overcrowded emergency departments and ambulance services.".
"Victoria's registered community health services play a vital role in keeping our state healthy and supported, helping communities thrive and keeping Victorians out of hospital, and we look forward to further conversations with government about our recommendations to build a stronger, more accessible health system."
Anna Robinson, Chair of the Community Health First Steering Committee, said that the recommendations put forward by the paper should be drawn on by all levels of government to support work to rebuild and reimagine provision of healthcare and deliver cost-effective solutions that focus on improving outcomes. 
"We know that our registered community health services hold the solutions to many of the problems facing our health and social care systems, and are central in reimagining a system that delivers better, more ambitious outcomes not only in Victoria but across Australia."
"Through investing in community health services governments can tackle issues surrounding access to care and disparities in health outcomes through a cost-effective and locally responsive model of service delivery."
The position paper also highlights examples of the work of community health services across the state to provide critical services and support that are responsive to the needs of communities and address the social determinants of health.
See the Strengthening Victoria's Health System through Community Health Community Health First position paper here.
FOR MEDIA ENQUIRIES OR INTERVIEWS, CONTACT ANNA MINCHAM - 0407 206 965.