Merri Health's High-Risk Accommodation Response (HRAR) supporting over 2,600 residents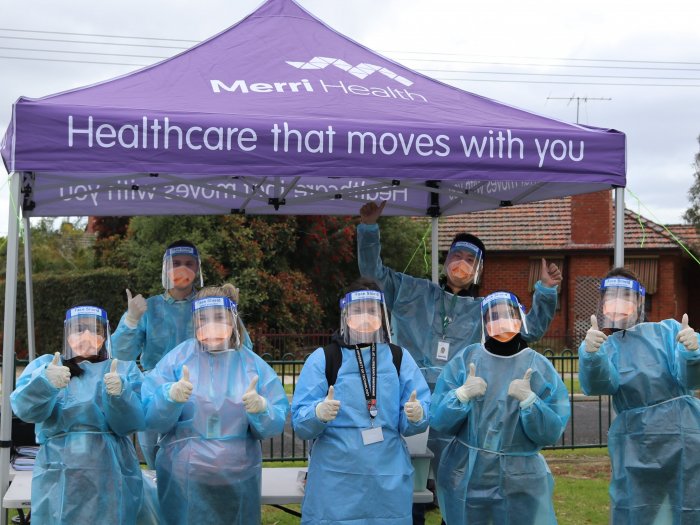 Published Aug 18 2022
A huge unmet demand for healthcare and social services was uncovered within high-risk accommodation. High-Risk Accommodation Response (HRAR), teams were able to respond by working hard to build trust with the residents and providing emergency relief, healthcare, social linkages and other supports.
HRAR was established in 2020 after the public housing tower lockdowns with the aim to reduce COVID-19 transmission and boost vaccinations by providing practical assistance to some of Victoria's most vulnerable communities.
The Merri Health HRAR team supported 2,633 residents over 1,160 dwellings within the community over the course of the two years.
This involved:
undertaking COVID-19 risk assessments and developing COVID prevention and preparedness plans for each property
distribution of emergency relief and PPE supplies, conducting infection prevention control education sessions
responding to over 650 individual isolation referrals
supporting 43 whole of facility outbreaks
establishing the Moreland pop-up vaccination hubs (with our Manager Vivianne Watson being thefirst person to get vaccinated at the hub)
facilitating 82 in-reach vaccination clinics (resulting in 95% of high-rise residents being triple vaccinated and 90.7% of SRS residents being triple vaccinated)
distributing 2,824 care packs and providing over 200 active service linkages promoting social and economic recovery for HRAR residents.
After two years supporting vulnerable public housing residents in high-risk shared accommodation, the High-Risk Accommodation Response (HRAR) program closed on 30 June 2022 as the Victorian Government winds back COVID-19 initiatives and supports across the state.