Extra support for Indigenous students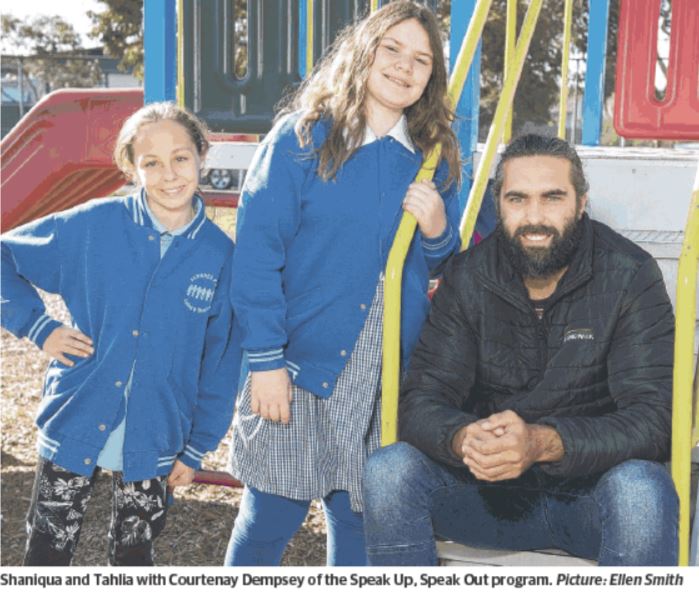 Published Sep 30 2019
A new group of young Aboriginal and Torres Strait Islander people are set to benefit from education and support that promotes gender equity.
Intake for Speak Up, Speak Out is now open for 10-12 year olds from Moreland and Hume. Participants will learn about respectful relationships to prevent family and gendered violence, along with upstander training and connection to culture.
Led by former Essendon player Courtenay Dempsey, it follows a successful pilot period which saw 15 students graduate from the program.
"Every students' experience and what they took away from it was different.
"We worked on connection to culture and a few students are well on their way as future leaders – they've worked with their principal to introduce an Acknowledgement to Country at their school," Courtenay said.
Young Aboriginal and/or Torres Strait Islander people from Moreland and Hume are encouraged to apply. Call 1300 637 744 and ask to speak to Courtenay from Speak Up, Speak Out. Participation is free.
Speak Up, Speak Out is a partnership project between The Long Walk and Merri Health.