COVID-19 testing in Brunswick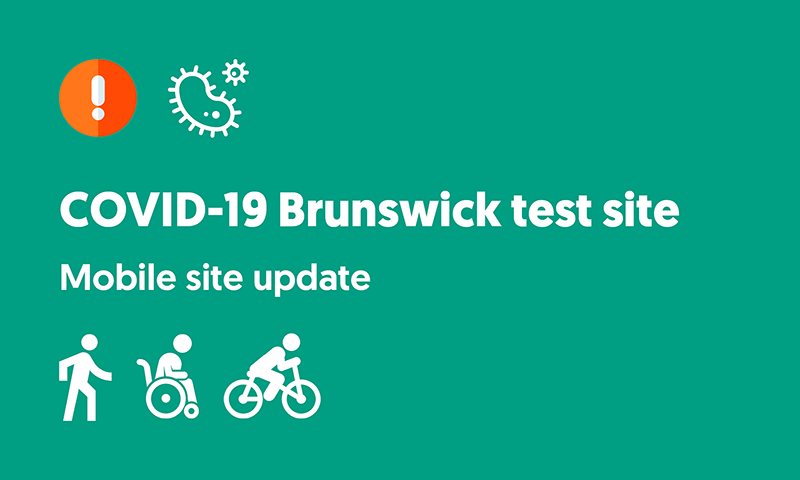 Published Jul 01 2020
Updated Jul 10: the mobile test site at Gillon Oval in Brunswick is now closed.
Updated Sep 8: if you are waiting for your test result, call the Department's COVID-19 Test Results Hotline on 1800 573 222. For all other frequently asked questions, click here.  
---
Brunswick's coronavirus (COVID-19) testing site has opened. 
The mobile test site is located on Hope Street, Brunswick at Gillon Oval, inside the Clubrooms near the tennis court. It is open from 10.00am to 4.00pm.
Everyone is eligible for a free test. 
If you have symptoms, do not attend the mobile test site. You will need to be tested via a drive-through site or at another testing site to ensure we can keep everyone safe. Click here for other options. 
Anyone being tested will need to bring:
a Medicare card or,
an identification card such as a driver's license or student card 
Door knockers will start visiting residents across Brunswick West from Thursday, 2 July, to provide you with the most up-to-date information and offer at-home testing if you are unwell or cannot leave your home. 
Testing at Brunswick is done by the Royal Melbourne Hospital and supported by the Department of Health and Human Services, Moreland Council, and Merri Health.