COVID-19 test site: Fawkner drive-through ends 19 July, walk-in test site opens 20 July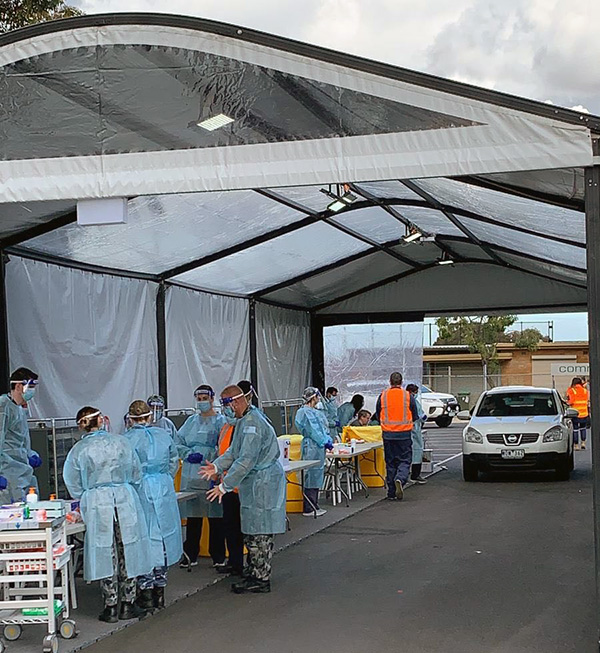 Published Jul 17 2020
Updated: 2 October, 2020.
Fawkner's drive-through test site at CB Smith Reserve will close at 4pm on Sunday, 19 July. This will be its last day of operation.
A Fawkner walk-in test site is now open. As of Monday 5 October 2020, the COVID-19 testing clinic will be extending its operating hours to 9am-4pm, 7 days per week. 
There will be a small site closure from 12:30-1pm to allow for a clinical break, however the team will aim to reduce wait times as much as possible.
This is located at:
Sports Hall
CB Smith Reserve
79 Jukes Road, Fawkner
It will stay open until further notice.
Please note our teams will ask you for your Medicare card and the details of your General Practitioner (GP) and/or GP practice, if you have one. If you don't have a Medicare card then please bring one form of identification, such as a driver's licence or student ID. 
Who can get tested?
You can only be tested if you have one or more symptoms, even if mild. Click here to find out about symptoms.
If you don't have symptoms, you will not be tested, even if you have a letter from your employer, school or community group asking that you be tested. 
There are some exceptions to this – to get further advice, call the 24-hour coronavirus hotline 1800 675 398 or call your general practitioner.
Testing at the new walk-in Fawkner site is done by clinicians from partnering clinics, and supported by the Department of Health and Human Services, Moreland Council, and Merri Health.