Community members urge COVID-19 tests in new video series in multiple languages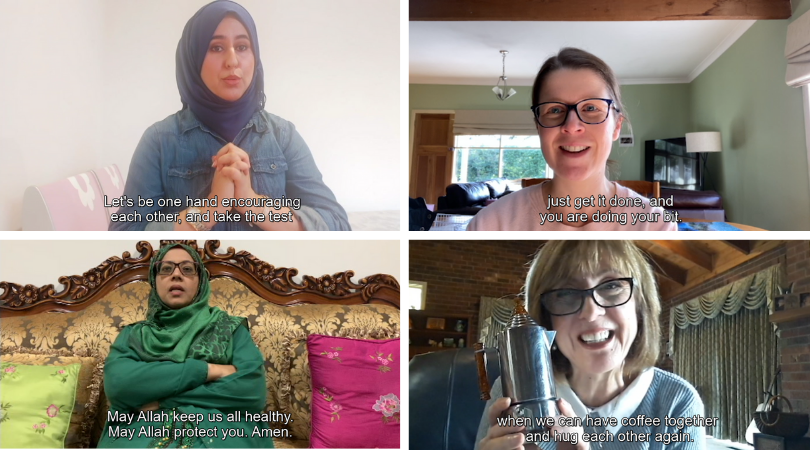 Published Oct 07 2020
Residents from diverse communities across Melbourne's North have shared their COVID-19 test experiences in a new video series launched by Meri Health today.
The videos, available in Farsi, Italian, Pashto, Sinhala, Turkish, Urdu, Bangla, Arabic and English, feature personal accounts outlining each step in the test and the results.
The stories highlight the ease of being tested and encourage others displaying symptoms to take a test to protect themselves, their families and their community.
Afroza shared her story in Bangla and said "The test will not only get rid of your worries but also keep others healthy."
The videos aim to break down the myths and fears around testing and to increase test rates among culturally and linguistically diverse communities in Melbourne's North.
Merri Health is working closely with vulnerable communities to raise awareness of the importance of COVID testing for people with symptoms and to overcome barriers to testing.
The video series is supported by the Department of Health and Human Services (DHHS). View the videos here
Merri Health is running a free COVID-19 testing site in Fawkner at the CB Smith Reserve for anyone experiencing symptoms. You can find other test locations in Victoria here.