Closing hours for festive season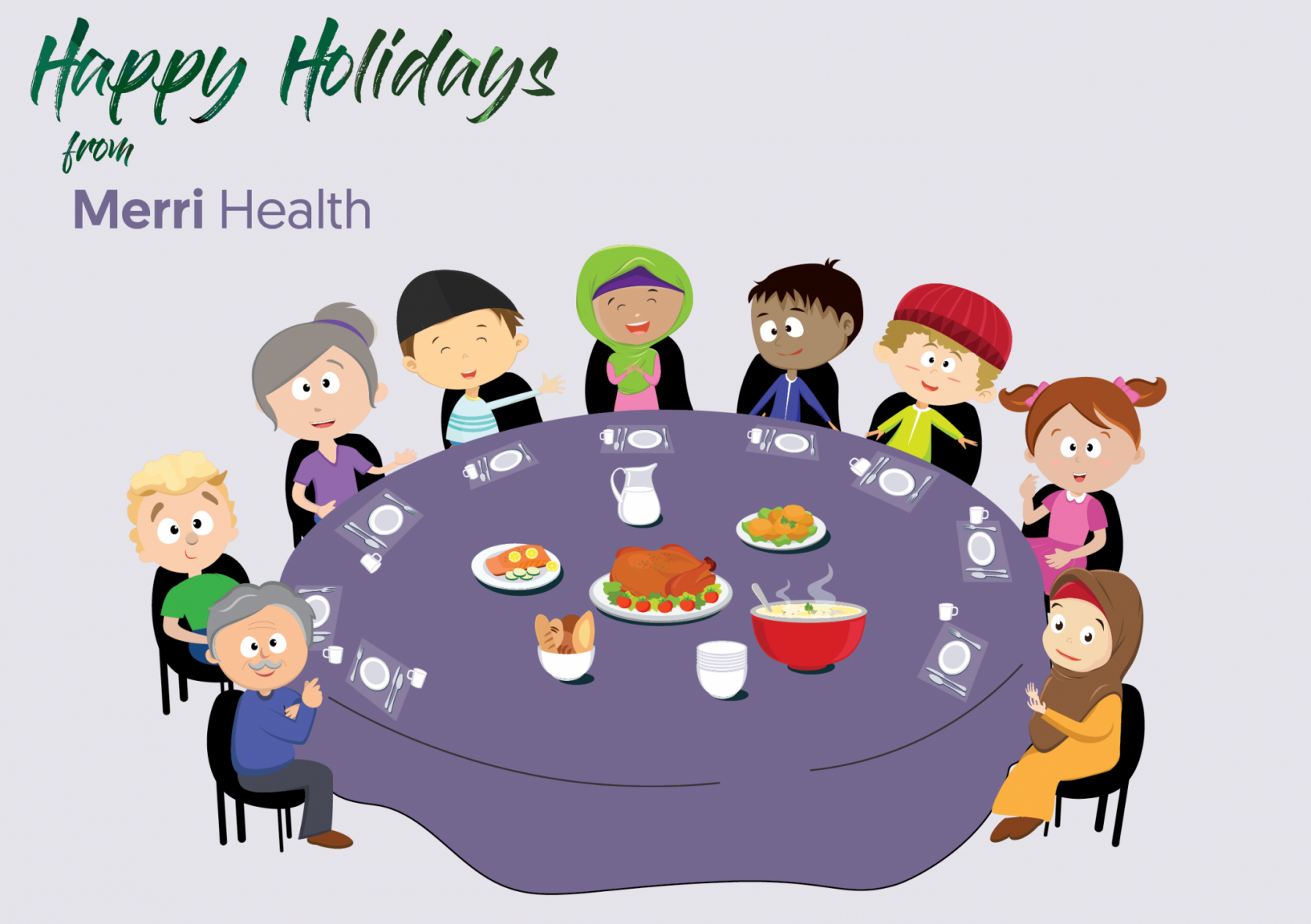 Published Dec 21 2018
Merri Health will be closed from 3pm on Friday, 21 December due to the festive season, and will reopen at 9am on Wednesday, 2 January 2019.
If you have a dental emergency during this period, call The Royal Dental Hospital Melbourne on (03) 9341 1040. Carers, for emergency respite, please ring 1800 052 222.
On behalf of the team at Merri Health, we wish you a safe, enjoyable and relaxing festive season.

We are incredibly proud of the diverse community that surrounds us, which you have helped build. As a year draws to a close, we'd like to thank you for your ongoing support towards creating healthy and connected communities. We couldn't have done it without you. 

We have lots of exciting opportunities in 2019; kicking off with our Be Merri health and wellbeing festival in February 2019!

Following Merri tradition, here is our third recipe from our Wellness at Home client recipe book. This one was donated by Themelis Zervos. We hope you enjoy!
---
A note from Themelis:

"It's fresh tasting – the whole family liked it. My father liked it with extra lemon and it was not too difficult to make."                        
Ingredients:
6 lamb shanks
3 bunches of endives
1 bunch of spring onions, chopped
1 brown onion, chopped
1 beef stock cube
Salt and pepper (to taste)
Lemon sauce:  
2 eggs
Juice of 1 - 2 lemons
Stock from lamb shanks
Method:
Thoroughly wash endives (2 - 3 cold washes).
Place lamb shanks in a pot of water. Cover the pot and boil for 1 - 1½ hours or until they begin to soften.
Add the chopped onions, beef stock, salt and pepper to the pot.
Whilst shanks are cooking, place endives in cold water and boil until they are partly cooked.
Drain endives and add to lamb shanks. Boil for a further 15 - 30 minutes.
Lemon sauce:  
Beat eggs until they are frothy and thoroughly blended.
Add lemon juice slowly.
Add roughly 1 cup of the lamb shank stock after it has cooled down slightly.
Pour lemon sauce over the lamb shanks and endives.