Celebrating IDAHOBIT and standing up against discrimination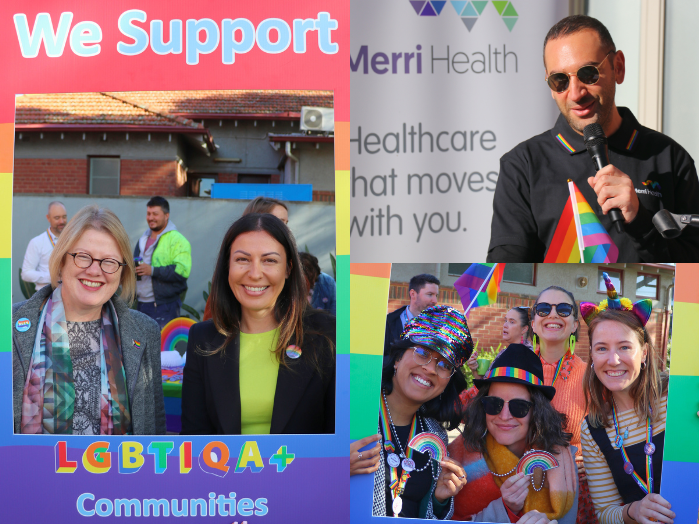 Published May 17 2023
We stepped out with Merri-bek City Council and community members in support of ending homophobia, biphobia, transphobia and intersex discrimination in our communities.
Merri Health is a proud Rainbow Tick accredited organisation and we're committed to support the wellbeing of LGBTIQA+ communities and providing safe and welcoming spaces and have inclusive policies and procedures to make sure everyone feels safe accessing our services.
We offer LGBTIQA+ training to all staff and deliver Upstander training to build a community of allies to change broader social norms that drive discrimination.
Supporting LGBTIQA+ communities is important in addressing health inequalities and discrimination faced by many communities.
People that identify LGBTIQA+ experience poorer mental health and higher rates of suicide than the broader community. They are also at a higher risk of some health conditions and may not access support or services due to fear of discrimination.
If you're looking for opportunities to show your support to LGBTIQA+ folks and learn more about ending discrimination, Minus 18 have a range of accessible resources for all ages.
Counselling and support for LGBTIQA+ people to talk about impacts of their alcohol and drug use in a non-judgmental and queer-affirmative space is available here.