Carer Gateway celebrates one year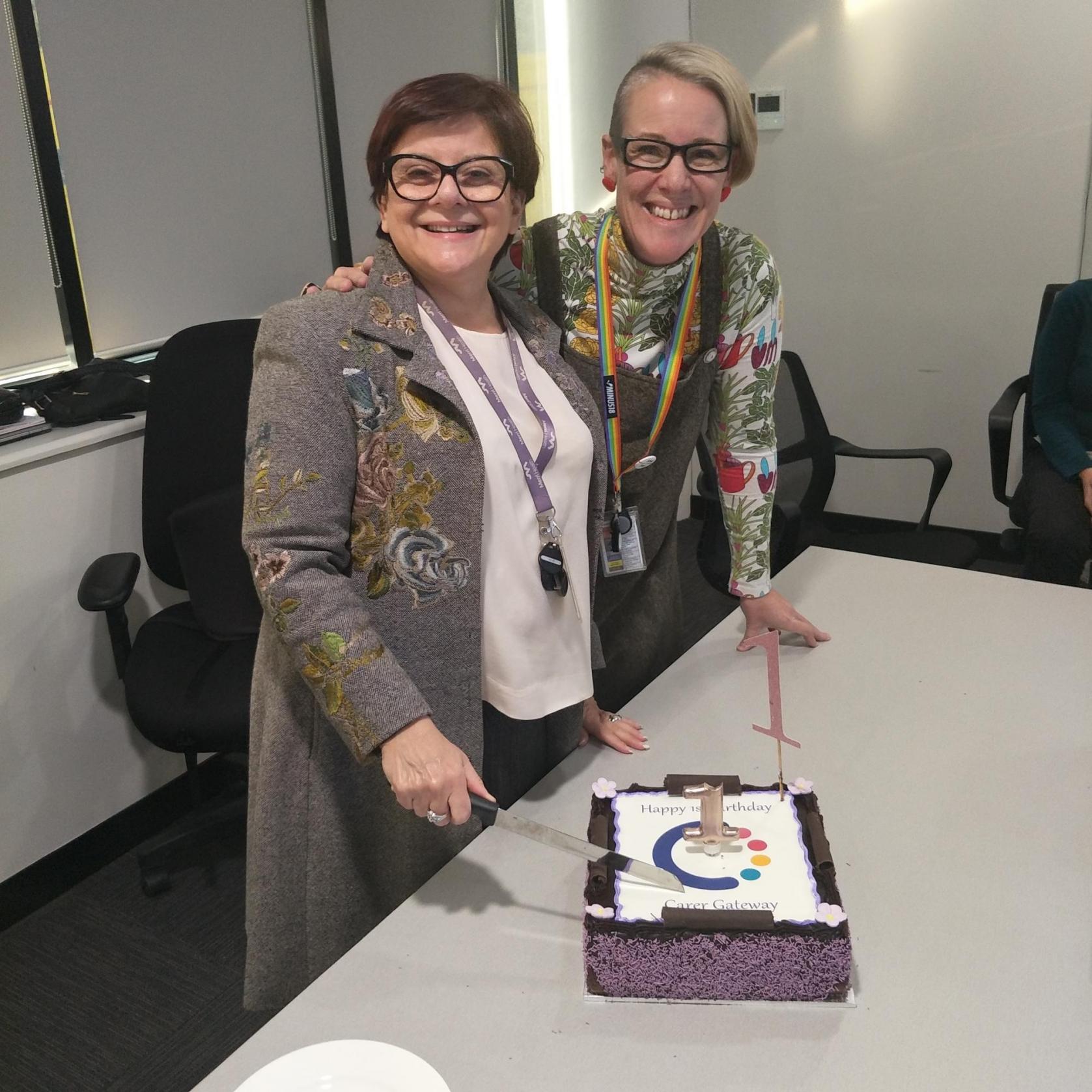 Published May 20 2021
Above: Merri Health's Vicki Down, State Manager of Carer Gateway and Anita Craike, Carer Engagement Coordinator
---
It's been just over a year since Merri Health launched Carer Gateway in Victoria to provide services and support for Victoria's 736,000+ unpaid carers.
These everyday heroes care for someone who needs extra help due to disability, age, mental illness, or long-term physical illness.
Carer Gateway connects thousands of carers to services and supports including counselling, respite care, skills courses, targeted financial packages and much more.
Getting help early can make a big difference to a carer's life. It can help reduce emotional or physical strain, support carers to stay in work or study, and ultimately improve their quality of life.
Merri Health is proud to lead a group of six local health organisations including Alfred Health, Ballarat Health Services, Barwon Health, Bendigo Health Care Group, FamilyCare, and Uniting (Victoria and Tasmania) Ltd to deliver Carer Gateway services in Victoria.
Launching during COVID has brought additional challenges for carers, and we are working hard to increase understanding about who carers are, what they do, and what support is available.
Carer Gateway is an Australian Government initiative.