Australian-first research to improve health for people in social housing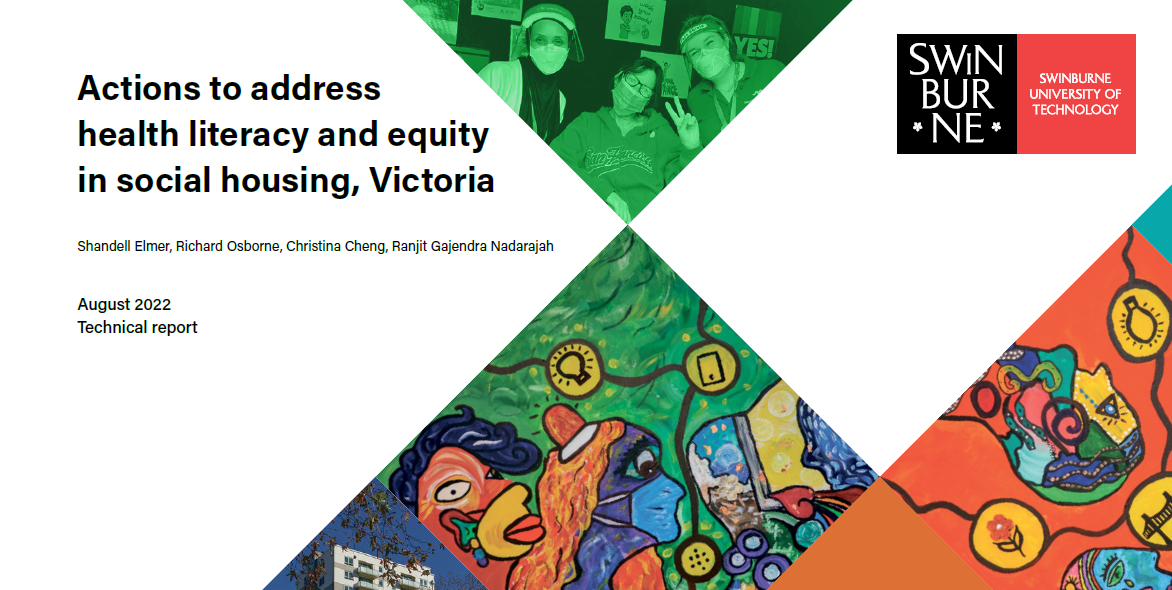 Published Aug 16 2022
Merri Health proudly joined Swinburne University of Technology, Bendigo Community Health Services, Connect Health and Community, Peninsula Health and Star Health today to launch a unique research study to aid health, equity and safety outcomes for people in social housing.
The six organisations partnered to undertake real-time research into the lived experiences of social housing residents and managers during the Covid-19 pandemic, to inform support service provision, communication and engagement.
The resulting report 'Actions to address health literacy and equity in social housing, Victoria' provides eight recommendations to improve health literacy and equity for social housing residents.
It captures the research, findings and analysis, and provides unabashed insight to the challenges many vulnerable Victorians experienced during the pandemic.
The voices of over 800 residents in the report reveal the difficulties and fears they faced alongside the ever-present risk of Covid-19 infection. These include daily struggles with social, economic and physical conditions, including family violence, poverty, food insecurity, loneliness, drug and alcohol use, which took precedence for some people.
The study also worked with frontline community health workers supporting residents' diverse needs as part of the Victorian Government's High-Risk Accommodation Response (HRAR).
A key finding is that local community health services are critical for successful communication and engagement in these settings. 
The eight recommendations for government and health services to respond, understand and support people living in social housing settings include: improving the health literacy responsiveness of the system, reducing digital exclusion, ensuring proactive and flexible interactions and improving the connections between the different parts of government and services sectors 
Nessá Wright, Chief Operations Officer Merri Health said, "The Pandemic called the community to action with swift and agile thinking. Learnings from 'on the ground experience' and this research provide eight tangible actions for us to rethink and reimagine how we actively engage and communicate with community to reduce healthcare inequity."
"Solving healthcare inequity is not impossible. It starts with going back to the beginning and asking the right questions of the right people. Collaborative problem-solving is one of the more effective ways to tackle our big social issues," Nessá Wright said.
The project has had immediate impact on many residents through enabling frontline workers to better understand the needs of the residents, assess whether services were meeting their requirements, and realign supports while operating within a major public health emergency.