10th anniversary Koorie Carers Lunch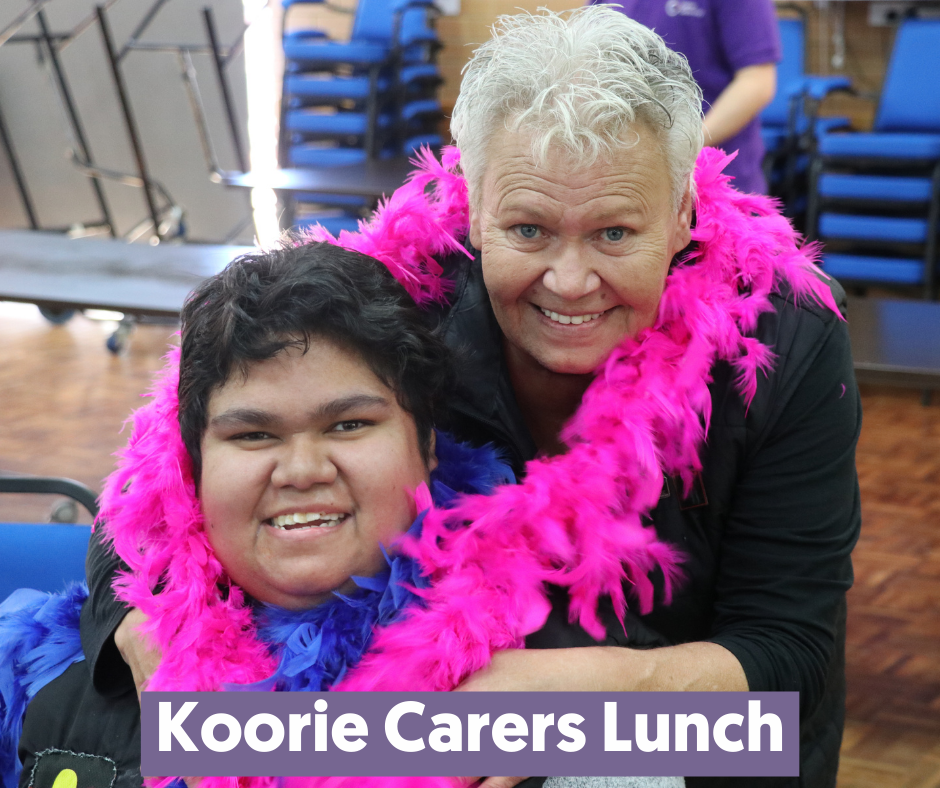 Published Oct 25 2022
Over 40 carers celebrated Carers Week with an afternoon of food, music and dancing at Lynda Blundell Community Centre.
The 10th anniversary Koorie Carers Lunch welcomed Aboriginal and/or Torres Strait Islander carers to connect, share the dancefloor for a boogie and chat over a delicious buffet-style roast lunch.
The afternoon's entertainment was hosted by singing duo The Retros. They performed party songs like Sweet Caroline and Do Wah Diddy while carers danced the afternoon away.
Koorie Engagement Officer Liz Phillips has been involved in all 10 Koorie Carers Lunch.
Liz said:
"After two years of cancelled events it was wonderful to celebrate the Koorie Carers Lunch on its 10th anniversary and great to see so many familiar faces enjoying the day."
Register for support
If you care for someone, it's important to look after yourself too.
Carer Gateway helps you access information and advice, peer support, coaching, counselling, tailored support packages and respite services.
Don't wait until it's too late, visit www.carergateway.gov.au today or call 1800 422 737.