Hello, Moreland!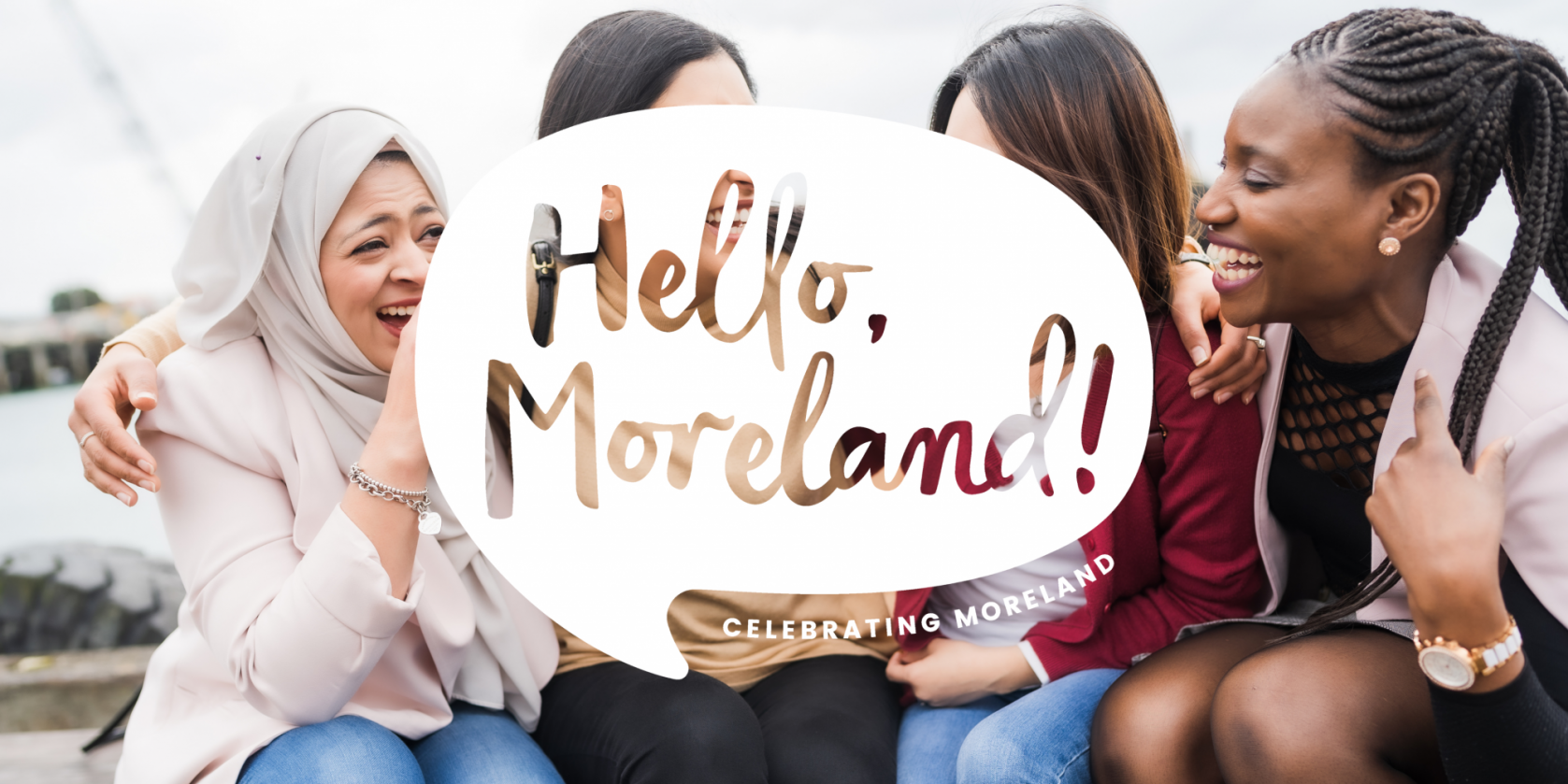 Supporting community-led projects in northern Moreland.
What is it?
Hello, Moreland! is a project that builds community cohesion, connection and respect for diversity. The project is an expansion of the highly successful Hello, Fawkner!, which has been running since 2018 and in that time has supported a range of community-led work.
Hello, Moreland! includes a community leadership program for Glenroy residents, and a small grants program supporting community-led events in Glenroy, Fawkner and Hadfield.
Cost
It's free. 
Location
Glenroy, Fawkner, Hadfield
Contact
Call the community wellbeing team on 1300 637 744
---
More information
Read about:
- The Party Program
- The Great Idea Program: Glenroy



The Party Program – applications now open
Hello, Moreland! is offering $100 gift cards to Fawkner, Glenroy and Hadfield residents who wish to throw an event or party in their community. The parties are about celebrating culture and diversity, learning something new, and meeting new people.

Events can be in-person, such as a BBQ at your home, a pot-luck party for your street, a picnic in the park or anything else that you think of (COVID-safe, of course)! It could even be an online event. 
In 2022, parties will celebrate one of the following dates:

- International Women's Day (March 8) - applications closed
- Harmony Day (March 21) -  applications closed
- IDAHOBIT (May 17) – currently taking applications
- National Reconciliation Week (May 27-June 3) – currently taking applications
Apply here.
Please note:
Only one $100 grant will be awarded per person (i.e., people may only hold one event).
Events do not have to take place on the date above. They might be a week or two either side.
---
The Great Idea Program: Glenroy – applications now open

Do you have an idea for a community project that will bring people in Glenroy together after COVID-19? Between February and June 2022 Merri Health is running a program for you! 

If successful, you will be supported to:
Further develop your idea and create a project plan  
Develop a budget (you will receive up to $5000 to support your project)
Put your idea into action

Who is eligible?
All Glenroy residents are invited to apply.
Only Glenroy residents can apply for this round of The Great Idea Program, however, you may have other people involved in your project who live outside Glenroy
You might be one person, a pair, or a group of Glenroy residents (one application per person/group)

Before you apply.
 
Before applying, you need to:
Have a project in mind that you think will bring the diverse Glenroy community together after COVID-19. Projects might just be an idea at this stage, or they might have already begun. (Note: Although it is not a requirement for you to contact us prior to submitting your application, we are happy to help you clarify your idea. Please just give us a call/email!)
Be willing to attend online or face-to-face meetings and a workshop between February and June 2022 (dates/times/frequency of meetings will be determined based on the availability and capacity of successful individuals/teams). 
Be willing to work with a diverse range of people.  
Applications close at 8pm on Sunday 13 February 2022. 
­­­­­
Apply here.
Watch a video about past rounds of The Great Idea Program in Fawkner.
---
Funded by the Victorian Government and Moreland City Council.