Fly high with our window display!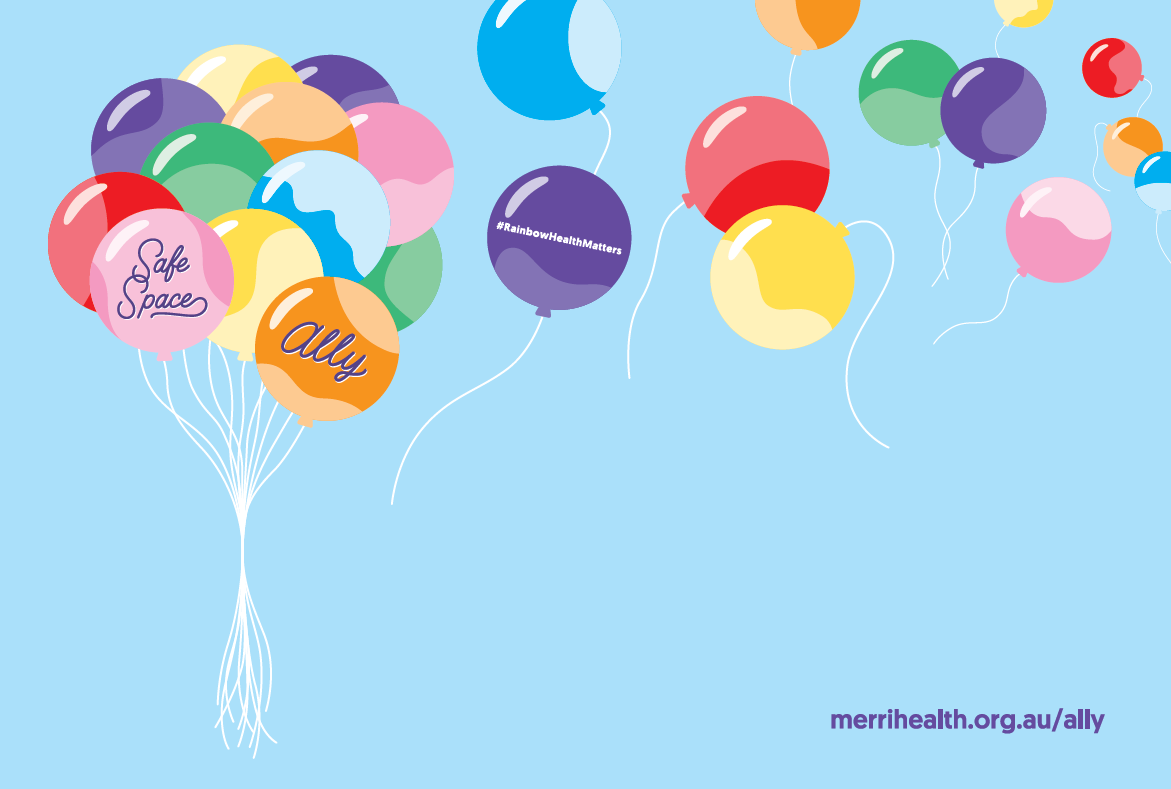 Have you spotted our 'Be an ally" window art?

Head to 493 Sydney Road, Coburg to see our colourful display!

Take a photo of you pretending to hold the balloons and post to social media with the hashtag #RainbowHealthMatters to show that you support safe spaces for the LGBTIQA+ community.

We'd love to read why #RainbowHealthMatters to you – share your message on socials media and tell us why #RainbowHealthMatters. You can also tag MerriHealth on Facebook, Twitter and LinkedIn if you would like us to see your post.