Stop smoking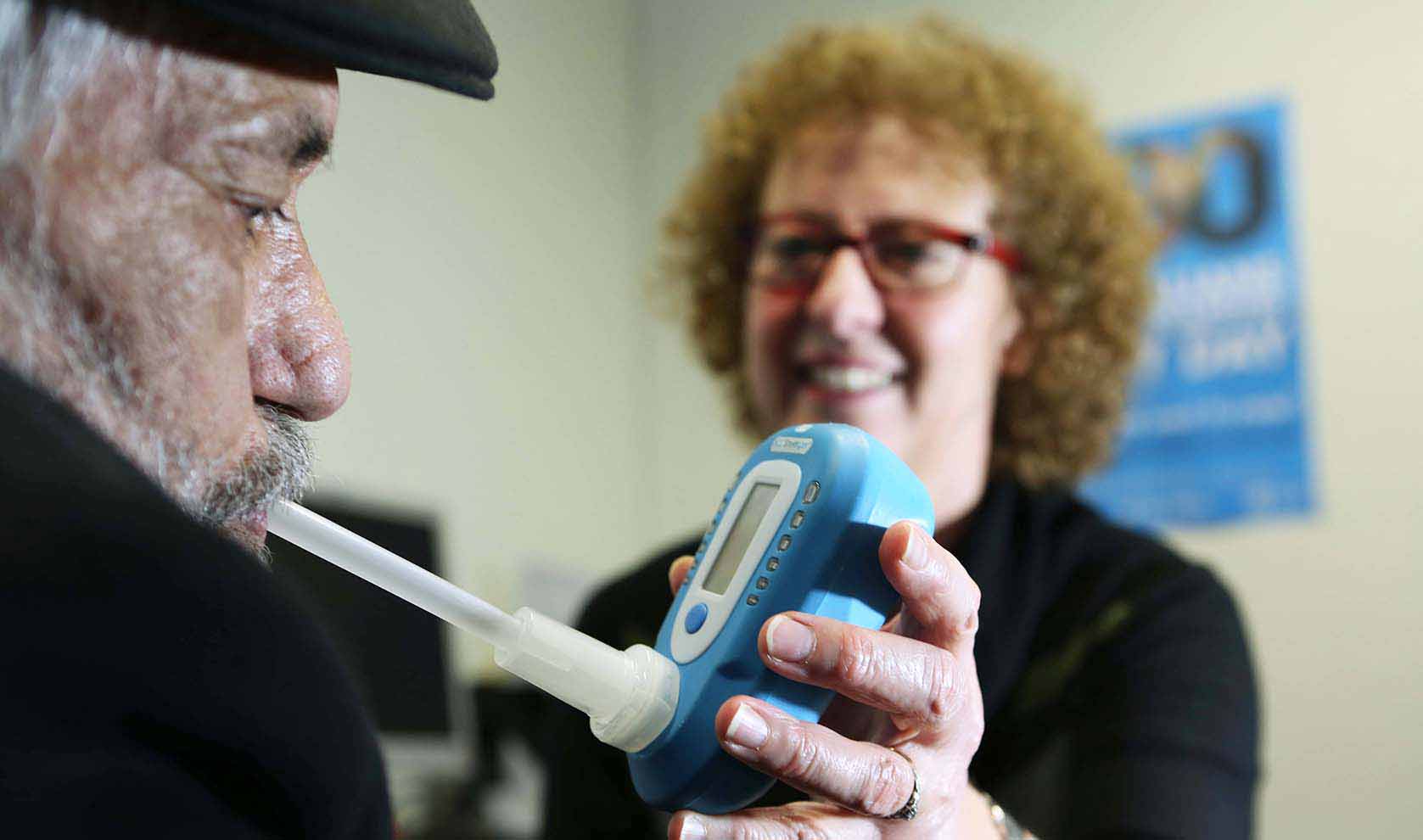 *Our smoking cessation service is not accepting new clients until further notice.
One-on-one sessions to help you stop smoking.
What is it?
One-on-one sessions that are tailored to your needs to help you stop smoking.
Who can use these services?
Anybody who smokes and would like to stop.
Cost
There is a small fee for this service. Fees for this service are different for everyone - it depends on your needs.
Call our team for information about costs for you.
Do I need a referral?
No. You do not need a referral to access this service.
Location
Make a booking
Call 1300 637 744 (MERRI H).
---
More information
What happens at my first appointment?

The first appointment is for an hour during which we go through an assessment and management plan.
How long are appointments?
After your first appointment, all other appointments are 30 minutes long and we'll meet weekly or fortnightly.
How will you help me?

We use lots of different strategies as everyone is different and needs different supports. We'll find what right for you.
I'm not a heavy smoker. Can you still help me?

Yes – it doesn't matter if you smoke a lot or a little, whether you are young or old, if it's your first go, or whether you have tried and failed many times before. We will find what is right for you.
I don't know if I'm ready to stop smoking. Can I try and see how I go?
Yes. Some people want to stop smoking temporarily such as in preparation for surgery, or some might want to find out what quitting is all about, without committing straight away. This is OK and we're here to support yo with advice and information. 
I don't want to join a group. Is this OK?
Yes, we do not offer group work. Our sessions are only one-on-one and tailored to you. Everything remains confidential.
---
This service is funded by the Victorian Government
We are one of the 11 Victorian organisations that are recognised by the Victorian Network of Smokefree Healthcare Services