Young Carers Festival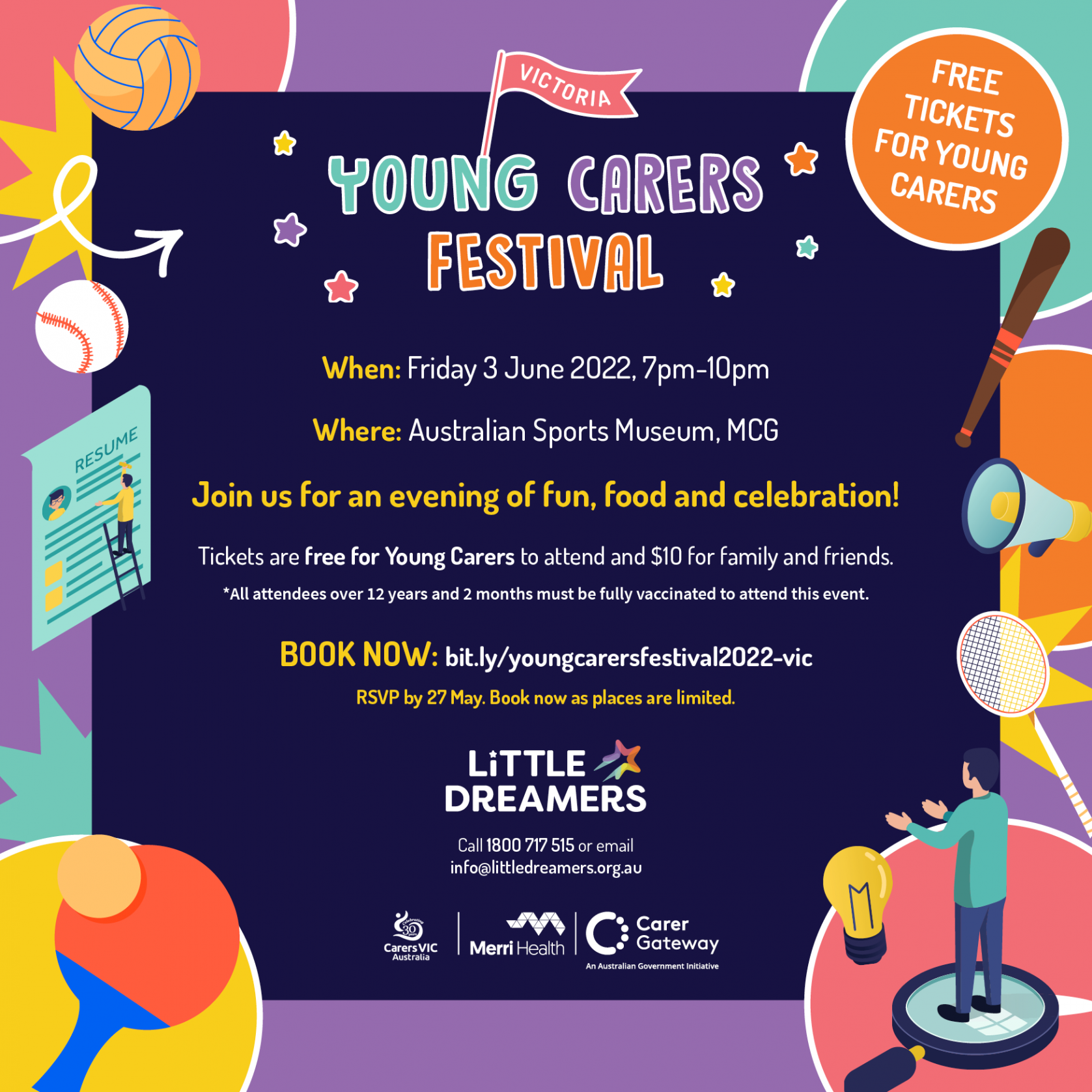 Details
Date

Jun 03 2022

Time

7-10pm

Address

Australian Sports Museum, MCG
Join Little Dreamers, Merri Health, Carers Victoria and Carer Gateway for an evening of fun, food and celebration at our Young Carers Festival in VIC! Explore the interactive exhibits at the Australian Sports Museum, connect with a range of carer and community organisations, meet other Young Carers and families and enjoy the free entertainment and food on offer!
When: Friday 3 June, 7pm-10pm
Where: Australian Sports Museum, MCG
Who: Young Carers, family and friends
Tickets are free for Young Carers to attend and $10 for family and friends.
Register here: bit.ly/youngcarersfestival2022-vic